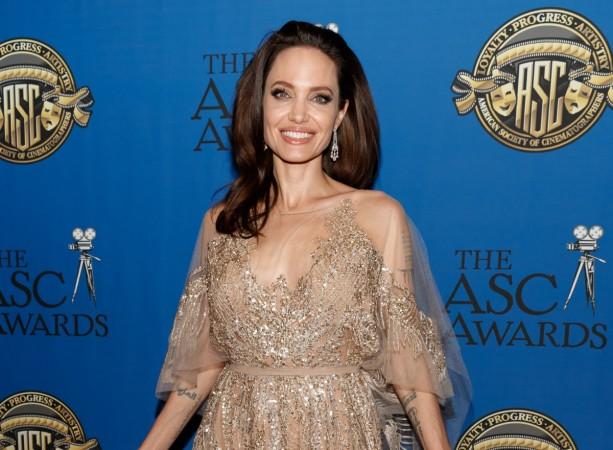 Angelina Jolie's health has been a cause of concern for a long time now. Though the actress has confessed that she had Ball's Palsy and stress brought down her health condition, numerous rumours keep the gossip streets abuzz claiming that the actress is not taking good care of herself.
A new report from NW has got sources claiming that the actress is not eating or sleeping enough leading to deteriorating health condition.
As reported by Gossip Cop, an unnamed insider claims, "Ange has been burning the candle at both ends for so long. The exhaustion combined with the lack of sleep is getting harder to hide."
The grapevine goes on to explain, "Traveling nonstop is harder now with the kids on board and she hasn't had a moment of peace to herself in months." Apparently, she has "barely finished a full meal" since she filed for divorce from Brad Pitt in 2016. "She doesn't care for food. She's really just picking bits off the kids' plates," the insider adds.
Explaining her current diet, the dubious source says, "They're not the healthiest of eaters, so quick bites of their hot dogs, doughnuts or chicken tenders to keep her going is not the most nutritious diet for a busy woman."
"[Jolie] gets most of her vitamins and minerals. She's not going to be of use to anyone if she keels over... She needs to get a handle on this now, for the sake of her children," the insider points out.
However, Gossip Cop debunks the magazine's claims to report that there is no accuracy in the report. The website's source assures that Jolie is not "not sleep-deprived or starving herself."
Jolie was recently seen attending BAFTA alongside her friend, also the author of First They Killed My Father, Loung Ung. The two women walked the red carpet of the event dressed in black to show support to the #MeToo and Time's Up movement.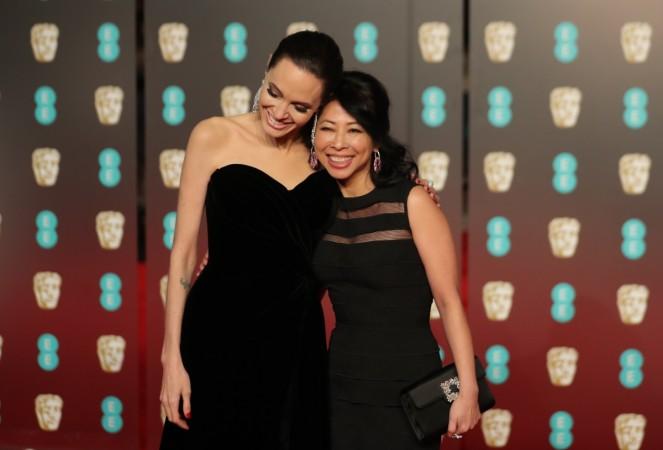 The 42-year-old actress and director looked beautiful in a strapless designer gown by Ralph & Russo. With her black hair tied into a chic bun, the dress featured a daring thigh-high slit that flaunted her legs while she hugged Ung.
First They Killed My Father was nominated for the Best Film Not in the English Language category.