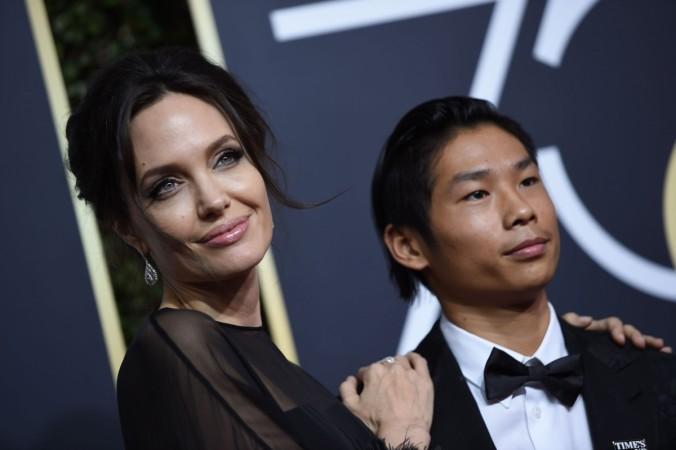 It's been two years since Angelina Jolie and Brad Pitt aka 'Brangelina' ended their marriage. It has definitely not been an easy time for the couple and their six children.
However, it now seems that the actress, who has had complete custody of the kids all this time, is finally starting to heal from all the hurt and pain, thanks to the children.
A source close to Angelina, revealed exclusively to Hollywood Life that, "Angelina is finally healing from her split with Brad and she gives all the credit to her wonderful children. They've been her reason for getting up every morning and the reason she's been able to get over the biggest heartbreak of her life," said the insider.
The source further added, "Seeing how brave they've been and how resilient they've been has been a big inspiration to her. She says they're her greatest teachers in this life."
The 'By the Sea' star has been photographed quite often with her brood -- Maddox, 17, Pax, 14, Zahara, 13, Shiloh, 12, and 10-year-old twins Knox and Vivienne -- on outings such as horror films like 'The Nun', hikes around Los Angeles and even shopping trips for art supplies.
Angelina and Brad have been embroiled in an extremely public and nasty custody war over their six children. While Angelina has had primary custody, Brad has been allowed scheduled time with them in the presence of a court-ordered supervisor.
However, in June, Angelina came close to losing her primary custody privileges when a private judge rebuked her for not allowing Pitt more time with the children. In court documents obtained by The Blast, the judge said that "If the minor children remain closed down to their father and depending on the circumstances surrounding this condition, it may result in a reduction of the time they spend with [Jolie] and may result in the Court ordering primary physical custody to [Pitt]."
The judge added that "not having a relationship with their father is harmful to them," and that "it is critical that each of them have a healthy and strong relationship with their father and mother."