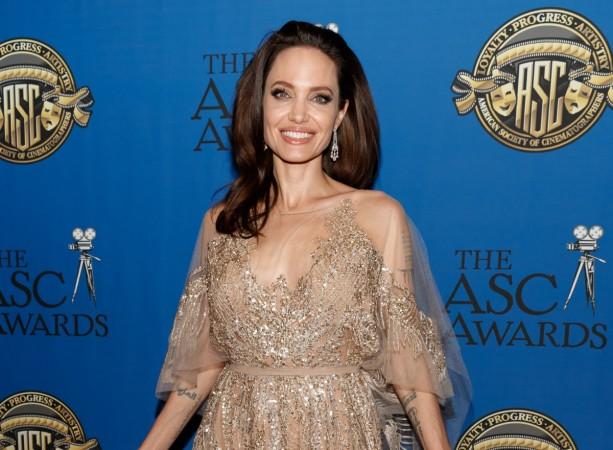 Angelina Jolie is currently in the midst of an ugly custody battle with Brad Pitt. In addition to this, several reports recently surfaced about her private life, including a recent report that stated after Brad Pitt, Angelina Jolie has started dating 'John Wick 3' movie star Keanu Reeves. The report, however, was soon debunked by Gossip Cop.
Angelina Jolie was happily married to Brad Pitt but in September 2016, Hollywood's power couple announced their separation. Ever since then, the actress is focusing on her movie projects and taking care of her six children. But a report from NW allegedly stated that she is dating Matrix movie star Keanu Reeves since July 2017 when the supposed couple took a secret trip to an island in Greek.
"They've never worked together and didn't really get to know each other until last year," an alleged insider added. "Keanu is very close to his mom and visits her a lot."
In addition to this, the alleged insider stated that Angelina Jolie's six children approve the relationship and even Keanu enjoys to be with all of them.
"He loves kids and has been a good influence on Ange. He's so kind, giving and genuine – all the qualities Ange now wants in a man. She's done with the drama," adds the insider.
If this was not enough, the alleged tipster added that Angelina Jolie and Keanu Reeves are not planning to make this relationship public but Keanu's mother insists otherwise.
"She'd love to see Keanu finally settle down and Ange would fit right in with the family."
After checking in with Angelina Jolie's source, the fact-checking website, Gossip Cop stated that claims are "pure fiction." The outlet added that they were assured Angelina Jolie did not go on any secret vacation with Keanu Reeves in Greece in July 2017.
As per the reports from the reliable sources, Angelina Jolie is single and currently not involved with anyone. At the same time, the actress is not interested in dating as she is very much focused on her six children.
"She's very focused on her kids and doesn't have a lot going on outside of that. She has had a few business meetings with men, but they were not dates."