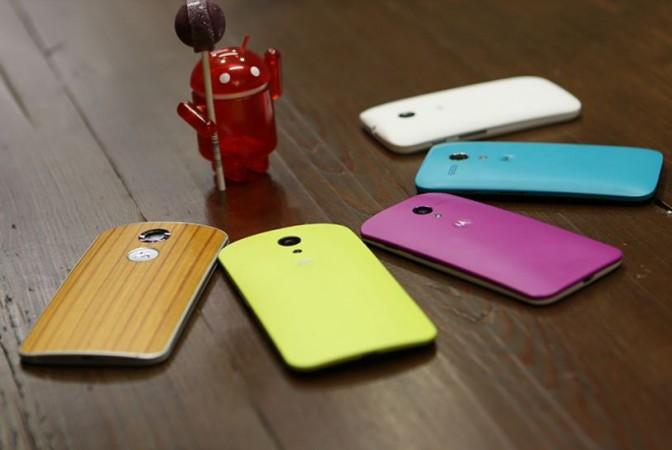 Days after Google and Samsung released the Stagefright security update for Nexus and select Galaxy series smartphones, Motorola has announced the bug fix for its devices.
Last month, mobile security firm, Zimperium, highlighted the security loophole, now known as 'Stagefright media playback engine' bug, to Google, which wasted no time in rolling out the security patch to Nexus devices.
It is learnt that 'Stagefright media playback engine', which has been part of Android mobile OS since v2.2, might allow hackers to take control of devices.
Read more: Google Releases Android Update [LMY48I] to Plug Stagefright Security Loophole in Nexus 6, 5, 4, Nexus 7, 9,10 Tablets [Download Links]
Now, Motorola has assured fans that the company will release the update to all Moto series smartphones and select models of Droid series soon.
The company has also said the recently-unveiled Moto Style, Moto Play and the new batch of Moto G (2015) will come with Stagefright update out-of-the-box , whereas the Moto G (3rd Gen), currently being sold, will be among the first to get the update [See the list of other eligible devices slated to get the firmware below].
"We will begin delivering software to our carrier partners to test starting August 10th for the phones listed above. Many carriers have unique requirements that result in unique variants of software. As a result, there are over 200 variants of software that we are working to patch, test and deploy to our carrier partners for their testing and approval. We are prioritizing our deployments of the patch to the largest groups of consumers first and working closely with our carrier partners to make the patch available as soon as possible. We will update on our progress as more information becomes available," said Motorola Mobility.
As of now, there are no reports of hackers taking control of the Android phones via Stagefright media player bug, but with the news of the vulnerability becoming public and some leading smartphone makers yet to release the update for their devices, there is a possibility cybercriminals may try to trick Android phone owners via MMS messages.
So far, Samsung (via AT & T and Sprint) and Alcatel have released the software patch to their flagship smartphones. Sony, LG and HTC have also assured to release the update in August.
Until Motorola releases the update, users are advised not to open MMS from unknown senders. They can also disable auto-video retrieving in the messaging app by going to:
Messaging app >> Settings >> Uncheck 'auto retrieve MMS'
List of Motorola devices eligible for Stagefright Security Update:
Moto X Style (patched from launch)
Moto X Play (patched from launch)
Moto X (1st Gen, 2nd Gen)
Moto X Pro
Moto Maxx/Turbo
Moto G (1st Gen, 2nd Gen, 3rd Gen)
Moto G with 4G LTE (1st Gen, 2nd Gen)
Moto E (1st Gen, 2nd Gen)
Moto E with 4G LTE (2nd Gen)
DROID Turbo
DROID Ultra/Mini/Maxx