OnePlus 6 has already proven to be one of the worthiest phones money can buy in 2018. One of the best features it offers is near-stock Android experience with minimal and meaningful customisations in the OxygenOS. After vigorous testing, OnePlus has started rolling out its latest OxygenOS 9.0 based on Android 9.0 Pie for OnePlus 6 smartphones.
We are only weeks away from witnessing the launch of OnePlus 6T, but the excitement of getting a major software update with several upgrades for an existing smartphone is a joyous moment. OnePlus 6 users get a plethora of new features, including revamped UI, tweaked gestures and improved battery – overall translating to an even better experience.
OnePlus had been testing Android 9.0 Pie-based OxygenOS 9.0 in beta with select OnePlus 6 users and it seems to have ironed out any kinks and bugs before a wider rollout. The latest software is being rolled in stages, which means users will get the OTA notification to download the 1.5GB file Pie update in the next few days if it hasn't arrived already.
In order to check if Android Pie-based OxygenOS 9.0 has arrived for your OnePlus 6 smartphone, go to Settings > System Updates > Check for updates.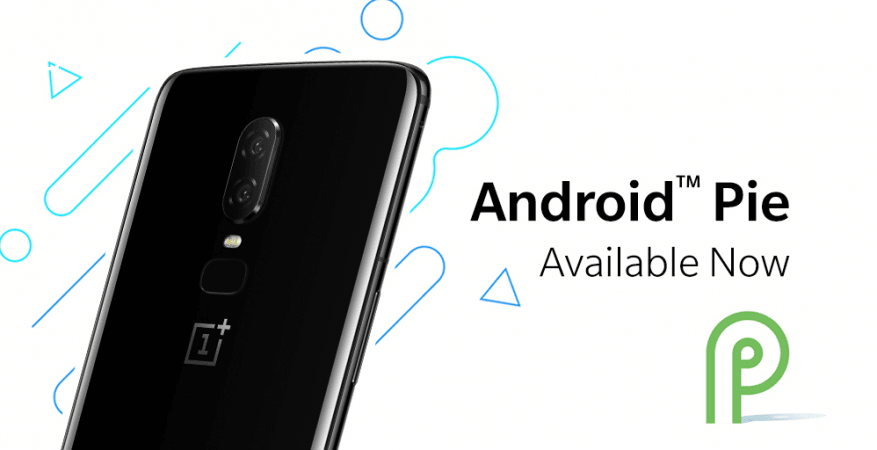 It is truly impressive to see a company focus on swift software rollouts, which shows the company's commitment to its existing users. Moreover, many companies promise quick software rollouts, but OnePlus is really pushing the boundaries here to expedite the release timeline and offer support to oldest possible phones.
Once the Android Pie-based OxygenOS 9.0 rollout for OnePlus 6 is complete, OnePlus will move to other phones in its portfolio. The company has already confirmed that the latest software will arrive for its 2017 flagships, OnePlus 5 and OnePlus 5T, as well as 2016 phones OnePlus 3 and 3T. That's a pretty sweet deal for those who are still using three generation old phones from OnePlus.
Now, let's get back to what makes OxygenOS 9.0 on OnePlus 6 so great. The company shared a complete changelog, which is also shown while users are downloading the update. But here's a look at it anyway:
Updated system to Android 9.0 Pie
Brand new UI for Android Pie
New adaptive battery support
New Android Pie gesture navigation
Updated Android security patch to 2018.9
Other new features and system improvements
Do Not Disturb mode
New Do Not Disturb (DND) mode with adjustable settings
New Gaming mode 3.0
Added text notification mode
Added notification for 3rd party calls
Accent colour
Supported accent colour customization.