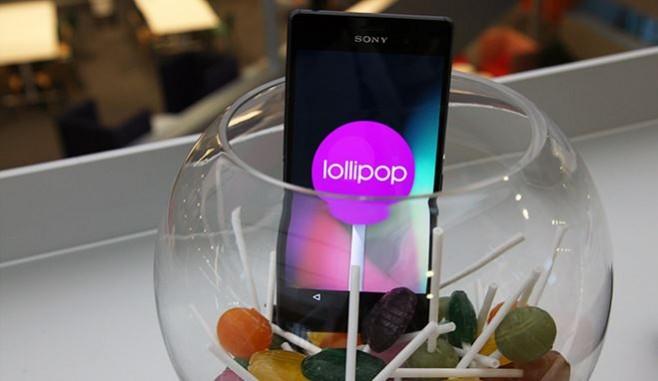 Sony reportedly announced that it will release the much-awaited Android 5.0 Lollipop to its flagship Xperia Z series smartphones later this month.
Technology website XperiaBlog, citing Sony Indonesia's Facebook post, has claimed that Sony would release the new Google mobile OS update in week-12, understood to be the third week of March, to Xperia Z devices.
Android 5.0 Lollipop update for Sony devices is said to be very big and the company has advised users to free up the phone's memory up to 1.2GB and use only Wi-Fi network to download the software for glitch-free installation.
According to the change-log, the new update will bring all the goodies of Android Lollipop, such as the 'Material design'- bringing inter-active user-interface, animation graphics, multi-user profiles (inclusion of guest user), short-cuts on lock-screen for easy access, replacement of Dalvik with ART as its default runtime, to bring improvements in performance, and battery-life enhancements.
Another key announcement is that Lollipop update will enable users to transfer app from smartphone memory to SD card.
[Also read: Android 5.0 Lollipop: Top Key Features of New Google Mobile OS]
The news comes just days after Sony (via Twitter) confirmed that Android 5.0 Lollipop testing is in its final stage and would be deployed soon on all Xperia Z series devices.
[Read more: Android Lollipop OS Update Release Imminent for Entire Xperia Z Series; Software Testing in Final Stage, Confirms Sony]
In a related development, technology blog Just About Phones has got hold of Sony's internal document containing the company's software release schedule details. It has revealed that the company is uploading Android 5.0 Lollipop OS to its server to initiate OTA (Over-The-Air) roll-out for Xperia Z3, Xperia Z2 and Xperia Z3 Compact devices in India.
As of now, Sony is yet to response to speculations in the media, but we are certain the Japanese firm is on track to release new OS update very soon, probably by end of March.