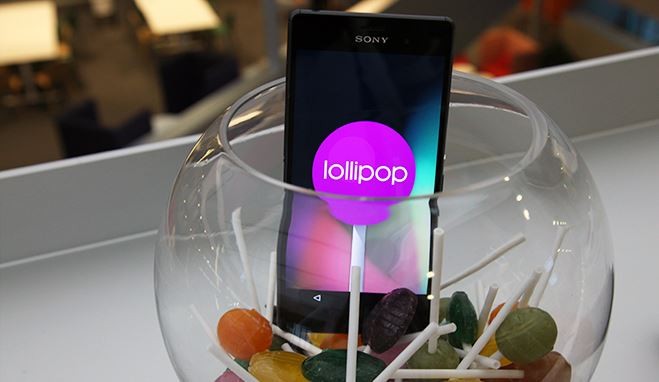 Eagerly Android 5.0 Lollipop update will soon be released to the Sony's flagship smartphone Xperia Z3.
Chinese technology blog Juggly, while leafing through the Wi-Fi Alliance website, a non-profit organisation that promotes Wi-Fi technology, has stumbled upon a document certifying the Android 5.0 Lollipop software for the Sony Xperia Z3.
This means it's just a matter of days or a week; Sony might officially initiate the roll-out process.
Sony was one of the first Android affiliated OEM (Original Equipment Manufacturers) to announce the plan to release Google's candy flavoured mobile OS to Xperia Z series smartphones in early February.
We are already in the middle of February and yet no news of the Lollipop update. But things are about to change for good at least for Xperia Z3 owners, if the report from China is to be believed.
Sony has been silent on delay in Android 5.0 Lollipop update to its Xperia Z series smartphones, but we believe the company might have faced glitches/bugs in the source kernel received from Google.
Even rivals HTC and Motorola faced similar dilemma and missed Lollipop release dates. Now, both the companies overcame those problems and have released software to respective flagship devices just a few weeks back.
[Also read: Android 5.0 Lollipop: Top Key Features of New Google Mobile OS]
Google's new Android 5.0 Lollipop OS comes with an overhauled design language material design, bringing in interactive user interface, visually appealing graphic design (with bold colours & typography), tactile surface, fluid animation features, replacement of Dalvik with ART as its default runtime and many more tweaks for performance enhancements.