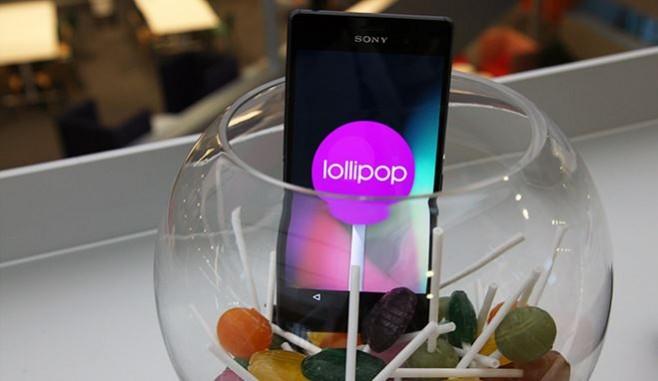 Mobile arm of Sony has announced the Android 5.0 Lollipop OS OTA update release details of seven Xperia Z series devices.
The company confirmed the news via its official twitter handle Sony Xperia News (@SonyMobileNews) and said that starting 7 April, the global roll-out of Android 5.0 Lollipop release will go live to Xperia Z2 & Z2 Tablet in phases.
In a follow up message, the company added that the Xperia Z3 Dual, Xperia Z1, Z1 Compact, Z Ultra devices would get the new update next week and later Xperia C3, T2 Ultra and another set of Xperia Z series devices will receive the same. The company has promised to publish the release-schedule shortly.
Just hours after the company's announcement, Sony Xperia Z2 (D6502 ) smartphone owners in India have reportedly begun receiving update (build number: 23.1.A.0.690) notification via PC companion suite OTA, reported a XDA Developer Forum member, going by the moniker Sony guy.
OTA (Over-The-Air) update notification is yet to begin in the subcontinent. As per notifications, users are advised to clear 1.2GB memory in the Sony Xperia Z2 smartphone to install the new Android 5.0 Lollipop.
The new v5.0 Lollipop OS update is set to bring in the new design language -- "Material Design" --with interactive user interface, lots of animation graphics, lock-screen notification options and the replacement of Dalvik with ART as its default runtime will bring improvement in performance-and-battery-life enhancement and many more features to the Android smartphone.
[Read more: Android 5.0 Lollipop: Top Key Features of New Google Mobile OS]
Few other noteworthy improvements include option to transfer apps from phone flash memory to SD card and multi-user profiles (work, private & guest).
Other devices, which are confirmed to receive the new OS software later in the year include Xperia Z Ultra GPE (Google Play Edition), Xperia Z, Xperia ZR, Xperia ZL, Xperia Z3v, Xperia Z3 Tablet, Xperia Tablet Z and Xperia Z2 Tablet.