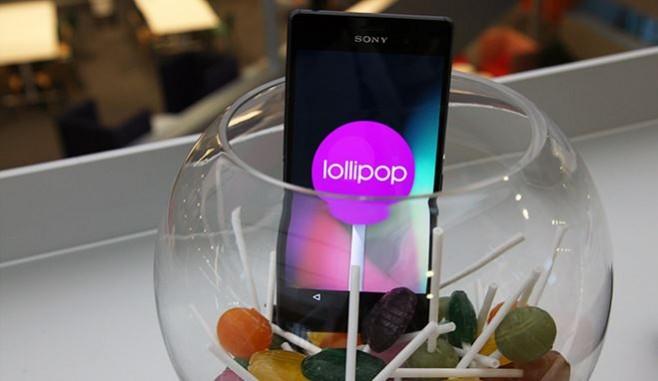 Mobile arm of Sony is reportedly readying the release of the much awaited Android Lollipop update to the 2014 flagship smartphone Xperia Z1S (T-Mobile) variant.
Sony community website, Xperia Blog has claimed that the new software (build number: 14.5.B.0.220) -- understood to be the Android 5.0 Lollipop for Xperia Z1S ( T-Mobile variant exclusive sold in USA) -- has passed the PTCRB certification, hinting the company might roll-out the update soon.
[Read more: Android 5.0 Lollipop Update for Sony Xperia Z3 Dual, C3, T2 Ultra Gets Certified; Firmware Release Imminent]
Last week, software with build numbers- "23.1.1.E.0.1; 19.3.A.0.468 and 14.5.A.0.242" also got certified from the same telecommunication governing agency for devices Sony Xperia Z3 Dual, Xperia C3 and Xperia T2 Ultra, Xperia Z1, Z Ultra and Z1 Compact.
[Read more: Android 5.0 Lollipop Update Gets Certified for Sony Xperia Z1, Z Ultra, Z1 Compact]
Going by these reports, it looks like Sony is making arrangements to release updates simultaneously to multiple devices at one go.
This is a welcome move by the company, considering that Sony missed two deadlines (January and February, 2015) before finally deploying the software last month to a few devices (Xperia Z3 and Z2 devices).
It will be greatly appreciated by loyal Sony smartphone owners who have been had to wait almost five months since the company announced the roll-out of the update to all Xperia Z series devices back in November 2014.
Other devices, which are certain to receive the new OS software later in the year include Xperia Z Ultra GPE (Google Play Edition), Xperia Z, Xperia ZR, Xperia ZL, Xperia Z3v, Xperia Z3 Tablet, Xperia Tablet Z and Xperia Z2 Tablet.
The new v5.0 Lollipop OS update is set to bring in the new design language- "Material Design" -- with interactive user interface, lots of animation graphics, lock-screen notification options and the replacement of Dalvik with ART as its default runtime will bring improvement in performance-and-battery-life enhancement and many more features to the Android smartphone.
[Read more: Android 5.0 Lollipop: Top Key Features of New Google Mobile OS]
A few other noteworthy improvements include option to transfer apps from phone flash memory to SD card and multi-user profiles (work, private & guest).
[Note: PTCRB is a cellular operator's forum which authorises certification program for devices operating telecommunication bands in North America. So if history is taken as any indications, software codes after receiving certifications from any of these governing agency, it takes a week or two for companies (in this case: Sony) to release the OS update en masse to the public]