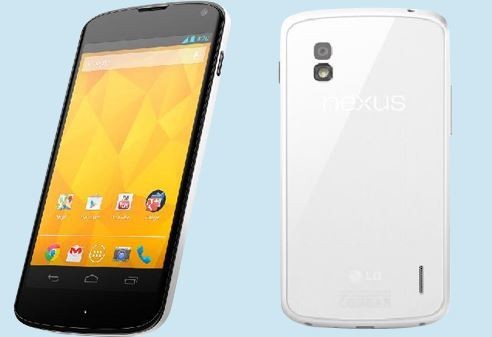 It's been only a couple of days since Google released the factory image of Nexus 4, now the OTA (Over-The-Air) update has been rolled out to the flagship LG smartphone.
Some Nexus 4 owners (via Reddit forum) have confirmed that they just received the wireless OTA Android 5.0 Lollipop notifications to their device. They have even posted some screen-shots to corroborating their claim. [More pictures, HERE]
The new update (build number: LRX21T) notification recommends that there should be minimum 500MB space in the memory in order to get installed. It brings overhauled design language material design, bringing in interactive user interface, visually appealing graphic design (with bold colours & typography), tactile surface, fluid animation features, replacement of Dalvik with ART as its default runtime and many more tweaks for performance enhancements.
[Update: Firstpost has claimed that Android 5.0 Lollipop OTA is now seeding in India as well]
[Also read: Android 5.0 Lollipop: Top Key Features of New Google Mobile OS]
Since the OTA process is carried out in phases, it will take some time to reach all regions. Until then, users can keep a tab on update notifications on their phone by going to:
Settings >> About Device >> System Updates >> Check now
Besides Nexus 4, the company has already released OTA update to Nexus 5, Nexus 7 Wi-Fi only (2012 & 2013 editions) and Nexus 10 models.
For those who have not yet received the OTA update and impatient to wait, can go to Android developer's page to manually download the v5.0 Lollipop factory images into their respective devices.
[Disclaimer: This procedure is very technical and should be performed by a person with sound knowledge of manual software installation of Android devices. If the installation process is not followed properly, there are chances of the device getting bricked or may even lead to the device being permanently irreparable. International Business Times, India Edition cannot be held responsible for any damage or claims from readers if the procedure does not yield the required results or if devices get bricked. Hence users are advised to proceed with caution or just wait for a day or two to install new software with very less effort via OTA.]
Here are the details of the software update released to Nexus devices:
| | | | |
| --- | --- | --- | --- |
| Model | Device Type | Software build number and version | Factory images Download link |
| LG Nexus 5 aka 'Hammer Head' | GSM/LTE | 5.0 (LRX21O) | Link |
| Asus Nexus 7 (2013) aka 'Razor' | Wi-Fi | 5.0 (LRX21P) | Link |
| LG Nexus 4 aka 'Occam' | GSM | 5.0 (LRX21T) | Link |
| Samsung Nexus 10 aka 'Mantaray' | Wi-Fi | 5.0 (LRX21P) | Link |
| Asus Nexus 7 (2012) aka 'Nakasi' | Wi-Fi | 5.0 (LRX21P) | Link |
Note: Google is yet to provide the factory image file to cellular versions of Nexus 7 (2013) aka 'Razorg' and Nexus 7 (2012) aka 'Nakasig'. [More Information, HERE]
[Also read: How to Install Android 5.0 Lollipop Update on Nexus 4, 5, 7 and 10 -Guide]