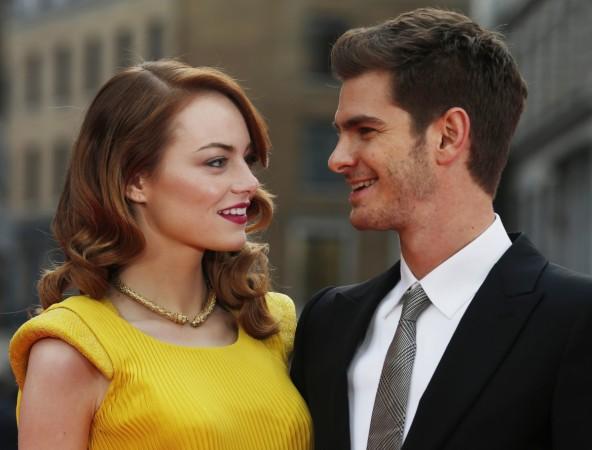 What a great way to celebrate birthdays. Spending an entire day in world's favourite theme park with the love of your life and high, isn't it a perfect birthday plan? Well, Andrew Garfield had this perfect birthday with ex girlfriend Emma Stone, the actor reveals.
Silence Film Review: Another Martin Scorsese masterpiece?
In a recent interview, the Amazing Spiderman actor sat down to talk about his movie, Silence, and through the interview, he spoke about the incident. When asked about his favourite birthday, the actor revealed that his 29th birthday was "weirdly a perfect birthday."
"It was heaven. I was with my favourite people in the world, eight of my closest friends. And, um, I'm just gonna tell you this straight up. They came out to LA to surprise me and we went to Disneyland and we ate pot brownies. And it was literally heaven," he shared with W Magazine. And by friends, it also, means that Emma Stone was around.
The gang hopped on the Space Mountain and rode the game for over three times in a row. "I freaked out on It's a Small World. I was like, 'it is – it is a f***ing small world – it's a f***ing – it's a really f***ing small world guys, is anyone else seeing how small it is?' Amazing. Amazing," he shares. Garfield went on to add that the ride freaked him out at different parts.
It didn't stop there. The group of friends walked into Fantasy Land. Listening to the song coming out of the trees, they got into an impromptu performance. There reached a point where the entire gang went around asking, "Why are we all doing the same dance, how did this happen?"
It seems like a hilarious day and we wish there were a few recordings of the insane birthday. The actor also clarified that he is not a drug addict and he is responsible drug user.