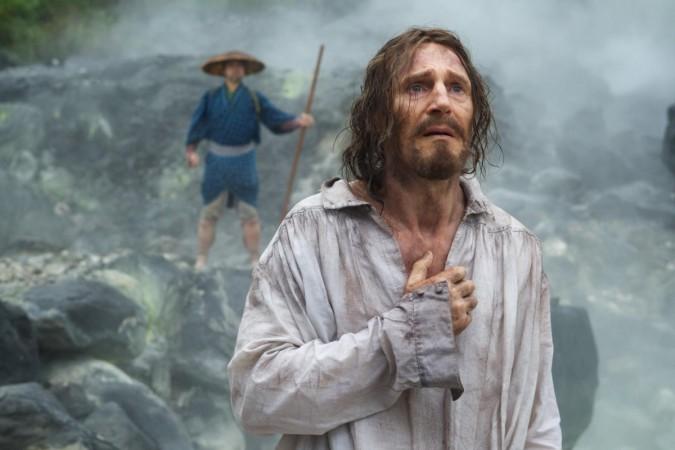 Believe a masterpiece is in the making when a film made by Martin Scorsese is releasing. Like all his earlier projects, Silence is another feather he will add to his hat. Hence proving, time and again, that he is one of the best directors the film industry has seen. Based on a novel written in 1966 by Shūsaku Endō, Silence is a historical drama finely presented by the legendary director. The movie stars Andrew Garfield, Adam Driver, Tadanobu Asano, Ciarán Hinds and Liam Neeson.
Set in the 17th century, the film sees two Portuguese Jesuit priests, played by Andrew Garfield and Adam Driver, facing violence and persecution when they travel to Japan in search of their mentor, played by Liam Neeson. It is set in an era where Catholicism was outlawed in Japan. According to the film, those who believed were forced to give up their beliefs; else they will be tortured until they did.
The film has begun garnering critical acclamation. Here is what the critics have to say about the film:
Film critic Robbie Collin, from the Telegraph UK, has given five stars to the movie explaining that the film is a brutal spiritual epic that will scald – and succor – your soul. "That Scorsese could have made this plangent, scalding work of religious art so soon after The Wolf of Wall Street is inconceivable. Silence is as soul-pricklingly attuned to matters transcendent and eternal as that previous film was drenched in the short-lived and sticky pleasures of the profane. It's the kind of work a great filmmaker can only pull off with a lifetime's accrued expertise behind him," Collin shares. In the review, the film critic also shares, "Scorsese, who spent a year in a seminary before making movies, has never shied away from matters religious – themes of guilt and redemption run through everything from The Last Temptation of Christ to Taxi Driver – but Silence seems to bring it all telescoping into perspective."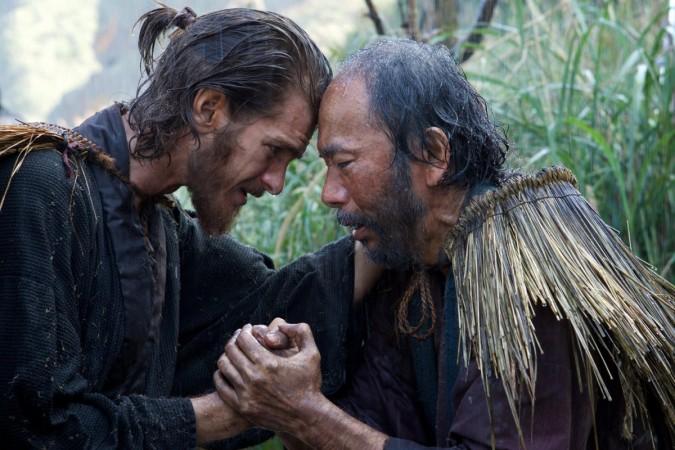 But The Guardian reviewer Peter Bradshaw feels that Silence has its flaws. "Perhaps the casting of its stars, Andrew Garfield and Adam Driver, could have been reversed, to place more emphasis on Driver as the stronger performer, though Garfield's boyish screen personality becomes haunted and complex," he feels.
Bradshaw explains that Silence addresses the imperial crisis of Christian evangelists. "Silence is a movie of great fervour that resolves itself into a single thought: if a believer is forced to recant, yet maintains a hidden impregnable core of secret faith, a hidden finger-cross, is that a defeat or not? God sees all, of course, including the way a public disavowal of faith has dissuaded hundreds or thousands from believing. Is the public theatre of faith more important than a secret bargain with a silent creator? It is a question kept on a knife-edge. Martin Scorsese's powerful, emotional film takes its audience on a demanding journey with a great sadness at its end," he writes.
Todd McCarthy, of Hollywood Reporter, through the movie, has appreciated Scorsese's effort to execute his dream project reasonably well. "Silence, more successfully than not, artfully addresses the core issue of its maker's lifelong religious struggle. He has flirted with and danced around the subject in many of his other films, most often those featuring transgressive and violent characters, but of his explicitly religious dramas, specifically including Kundun and The Last Temptation of Christ, this is, by a considerable distance, the most eloquent and coherent," the review says.
Variety's chief film critic, Peter Debruge, feels that Scorsese rounds out his trilogy of faith-focused epics with this challenging, yet beautiful spiritual journey. "Silence is not a great movie, despite having been directed by one of the medium's greatest masters at a point of great maturity. Though undeniably gorgeous, it is punishingly long, frequently boring, and woefully unengaging at some of its most critical moments. Still, Silence is a remarkable achievement, tackling as it does a number of Big Questions in a medium that, owing to its commercial nature, so often shies away from Christianity altogether. Those who put their faith in Scorsese may find it challenged as never before by his long-gestating passion project," the reviewer shares.
Silence is set to release in the US on December 23 and in the UK on January 1.