Life has never been easy for this Sudeep fan. After years of struggle, he landed a job in radio. He made a name for himself but decided to bid goodbye to the well-paying job to become a TV anchor as he wanted to explore new avenues. Now, he has turned an actor, a dream that he nurtured during his RJ days.
Well, we are talking about RJ Sudesh Bhat, who is making his acting debut with 6ne Maili, a suspense thriller set to release this Friday, July 6. He is not the lead actor but played an important role in the flick. The movie has National Award winning actor Sanchari Vijay and RJ Nethra in the prominent roles.
IBTimes India caught up with the budding actor and popular RJ over a candid chat. Here are the excerpts from the interview:
About childhood, schooling and passion...
I hail from Saligrama in Udupi district and was brought up in Bengaluru. I did my schooling and college in Saint Claret and Bachelor of Science in Computer Science.
My love for the radio started during those days when we did not have TV at home and only listened to the radio, which was presented by my uncle, was the only source of entertainment.
I was a fan of RJ Pallavi. I was thrilled when I got the opportunity to speak on air once. I even won a prize which made me take the thought of becoming an RJ seriously. I gave my first audition in 2007 but was rejected as they felt my voice was not good enough. It took four good years for me become a radio jockey at Radio Mirchi where I worked for over six years. Last year, I quit the job to become TV anchor as I wanted to move out of my comfort zone.
When acting bug bit you?
My desire to act started when I began interacting with celebrities on my radio shows. Seriously, I never asked anyone to cast me in their films. 6ne Maili director Seeni approached me with this offer through Facebook and I was more than happy to accept it.
Didn't you want to play the lead character in your first movie?
I never had reservations because I always felt that instant stardom is dangerous. The progress should happen step by step. Those who come from the bottom know how to handle success.
What is 6ne Maili all about?
It is a crime suspense thriller about three friends who go on a trekking to an unknown place. What happens once they reach there is the crux of the story. Watch out for the investigative methods adopted by the director in the screenplay.
How was your experience of facing the camera?
It was a learning experience, whatever came my way was completely new to me. Be it muhurat or teaser release, I was experiencing it for the first time - like a kid going to school on its first day. But the only difference here is that children do not like to go to school, but I was going to the sets with full of excitement as I would get to learn something afresh everyday.
Tell us about working with National Award-winning actor Sanchari Vijay
I was quite nervous to be working alongside him, but he is a nice person, who made me feel comfortable with his down-to-earth nature.
Have you received any other offer apart from this movie?
In a funny incident, a friend of mine advised me to boost my image by claiming that 'I am in talks with producers'. This was the lie I should tell anybody who asks me about my future movies, according to him. But on a serious note, nothing has come my way.
There were some people, who wanted me to invest and act in their movies, while some told me to act for free. I believe people should not work for free simply because they want to see themselves on-screen.
We know that your role model is Sudeep. Why do you admire him so much?
A lot of people know that I am a big fan of Sudeep, but very few know how I started admiring him so much. While browsing on the internet, I accidentally came across an interview of Sudeep and Ramesh Aravind. I was awestruck to know about Kiccha's struggle to stardom.
It made me watch more and more interviews of him and gradually he became an inspiring personality for me. I can relate his journey with my struggles when I was an aspiring radio jockey. For me, he is a man who has achieved his rightful position through his hard work.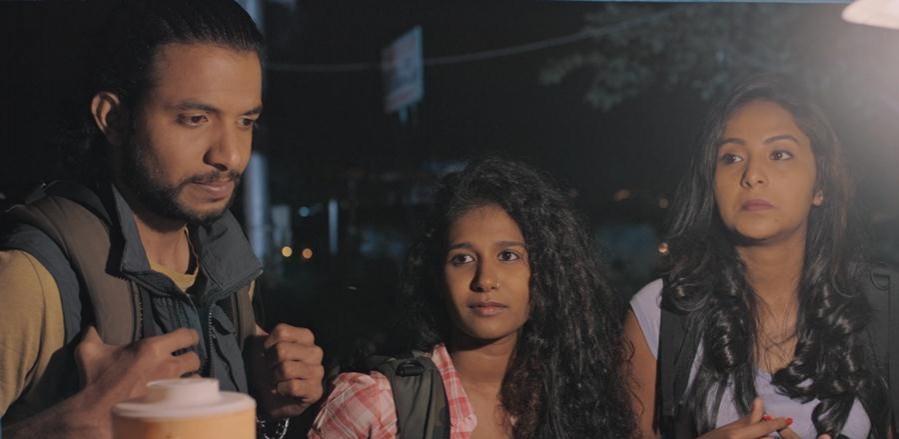 Have you ever asked him to give you an opportunity to work with him?
I believe we should rightfully earn it instead of asking him to give an opportunity.
Any dream role?
Frankly speaking, I am not having a clear picture about what kind of roles I should take up, but I want to be a full-time actor. I have some personal commitments and I cannot risk my current job in order to test my luck in films. But whatever comes my way I will not hesitate to take up, provided I am paid for my work. Last but not the least, I would like to share screen space with Sudeep someday and it is my big dream.