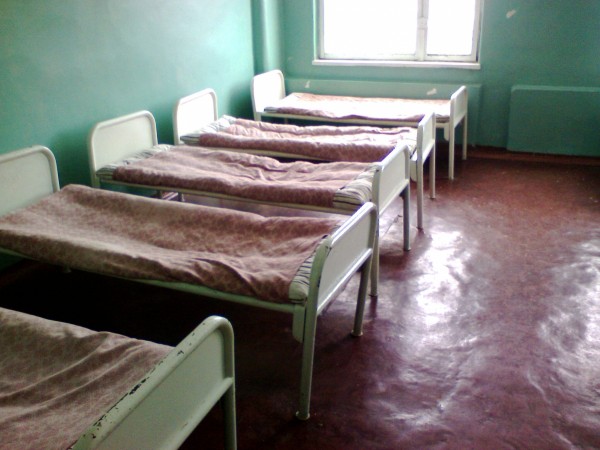 The woeful state of Indian medical institutions, especially in government-run hospitals have been a topic debate for a long time. From women giving birth outside hospitals to no oxygen cylinders, lack of proper infrastructure has been the cause of death for many innocent people.
On February 28, a four-year-old sick child had to be ferried to a hospital on a bike, after a government health center in central Indian state's Madhya Pradesh failed to arrange for an ambulance. The child who was suddering from pneumonia died mid-way.
In another incident, the family of a 21-year-old man named Chintu Sah, were forced to carry his decomposed body in a plastic bag for almost 2 km after a hospital in northeren Indian state of Bihar allegedly refused to provide them an ambulance to take the body to another hospiatl for an autopsy.
In Rajasthan, a nursing staff of a government hospital allegedly declared a newborn baby dead. However, the premature baby was later found to be alive by the family right before her burial.
A school bus cleaner's severed leg was used as a pillow to prop him up on a bed in the emergency ward of a hospital in northern Indian state of Uttar Pradesh on Saturday.
A video and a picture of the road accident victim lying on his severed leg went viral on social media forcing doctors at the Jhansi Maharani Laxmi Bai Medical College to justify the incident saying a pillow was not available immediately.
#UttarPradesh: Attendants of a patient allege that staff at Maharani Laxmi Bai Medical College, Jhansi used his severed leg as a pillow for him after he was admitted there upon meeting with an accident, College Principal says 'We've set up committee to probe & will take action'. pic.twitter.com/lJFJ3SCjWf

— ANI UP (@ANINewsUP) March 10, 2018
The accident took place when the bus carrying 25 students from a Mauranipur-based public school reached Bamouri village. The driver lost control of his vehicle when he came across a herd of stray cattle. In an attempt to avoid hitting them, took a sharp turn and the bus overturned.
While a few students suffered minor injuries, the bus cleaner Ghanshyam's left leg got severed. He was immediately taken to the government hospital where his leg was amputated.
"He was given immediate medical aid. The doctor looked for something to raise his head. Patient's attendant used the leg for the same. We've set up a committee. Strict action will be taken if our staff is found to be at fault," College principal Dr Sadhna Kaushik was quoted as saying by ANI.
Later, Ghanshyam's family said they bought a pillow to rest his head on.
"When we reached the hospital, we saw his leg being used as a head rest. I repeatedly asked the doctors in duty to intervene but they refused . Finally , after about two hours, I managed to get a pillow for him from the market and that's when the leg was removed," Janaki Prasad, a relative of the victim told NDTV.
On Saturday evening, medical education minister Ashutosh Tandon ordered the suspension of emergency medical officer Dr Mahendra Pal Singh, senior resident Dr Alok Agarwal and nurses on duty Deepa Narang and Shashi Srivastava.
The Uttar Pradesh government has ordered a probe into the incident.