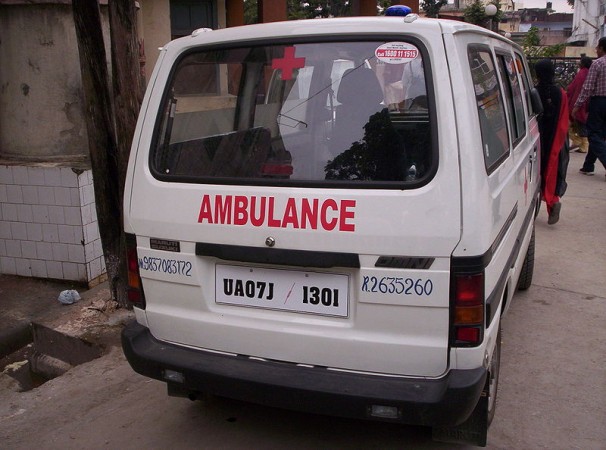 A four-year-old sick child, who had to be ferried to a hospital on a bike, after a local health center in Madhya Pradesh failed to arrange for an ambulance, died mid-way on Wednesday.
The incident took place in Nandleta village near Ratlam city. The child, who has been identified as Jeeja, was suffering from pneumonia.
Her parents had admitted her to a government health center in Sailana on Monday evening, reported The Indian Express.
However, when her conditioned deteriorated, the health centre asked Jeeja's family to shift the child to a hospital in Ratlam, which is more than 30 kms away from the village.
As there was no ambulance available at the government hospital, Jeeja's father, Ghanshyam Nath, a daily wage worker, called a friend who had a bike.
While the friend rode the bike, Nath and his wife sat behind him with Jeeja. The victim's mother had to hold the IV fluid bottle that was connected to the child's hand, all the way to Ratlam. But when the victim and her family reached the hospital, Jeeja was declared brought dead.
"The girl was suffering from acute pneumonia. She died as she was not brought to the hospital in time. Treatment was started immediately, but she could not be saved," said Dr R C Damor, in-charge of Government Children's Hospital, Ratlam was quoted as saying by the news outlet.
To add on to the agony of the victim's family, Jeeja's body had to be ferried back to the village on the same bike as there was no hearse available.
Ambulance was not working
Later it also came to light that the ambulance in Sailana has not been working since the last two or three months. According to the Ratlam collector Somesh Mishra, the contractor had not informed the doctors that the vehicle was not running.
He has also ordered two enquiries. One enquiry will look into the medical negligence, while the other will probe the flaws of the infrastructure.