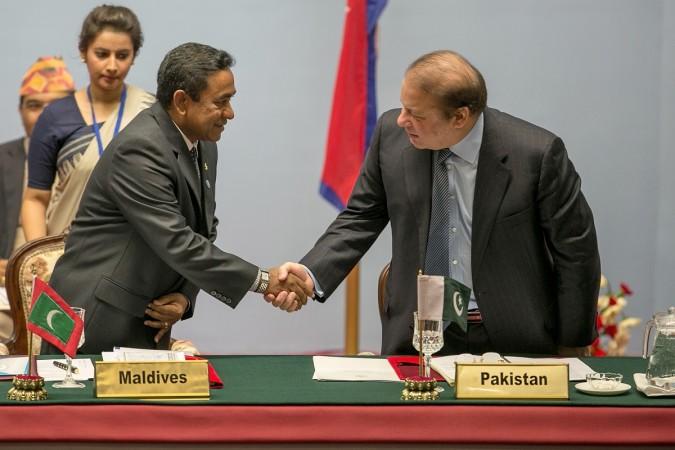 Tensions between India and the Maldives continue to escalate, and amid the political stand-off, the island nation has now signed a new Memorandum of Understanding (MoU) with Pakistan in the energy sector.
Officials from the state energy sector Stelco visited Pakistan last week and signed an MoU for cooperation in "institution-building" activities. While it was unclear what these activities entail, the deal poses a great risk for India.
Male has already assigned most of its major power projects to China, so the deal is causing great confusion for Indian officials, who are currently involved in a stand-off with Male. The country recently stopped issuing work permits for Indians working on delayed projects being financed by India, such as a police academy.
"Given its precarious financial situation, Pakistan cannot do much to help the Maldives," said an Indian official, adding that President Yameen Abdul Gayoom was doing his best to reduce the Indian presence in the country by bringing hostile elements into the Maldives.
Recently the country has been delaying the purchase of a Dornier aircraft for surveillance from India, which Indian officials believe is because Pakistan has made a similar offer. The aircraft offer was made in 2016.
What worries Indian officials is that Pakistani presence in the country will allow the Maldives to become a hotspot for covert intelligence modules targeting India, which can further complicate the security situation of a country struggling to check radicalisation.
In February this year, the country declared a state of emergency and jailed former President Maumon Abdul Gayoom and Supreme Court Chief Justice Abdulla Saeed. The political situation in the country has been quite dire, with several nations watching to see how the presidential elections unfold in three months time.