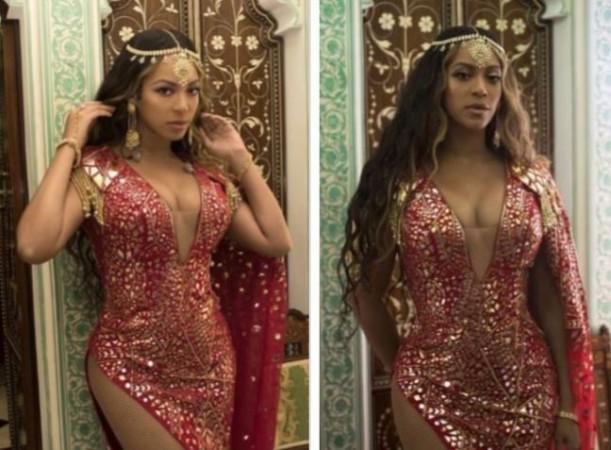 When the only daughter of the richest mogul of the country ties the knot, it is bound to make news and how! Not only did the event saw the bigwigs of the industry in full attendance but, even many of the political dignitaries like former US First Lady and presidential candidate Hillary Clinton and columnist and businesswoman Arianna Huffington. And to add a cherry on the cake, the event also saw Beyonce's scintillating performance for the audience.
Isha Ambani tied the knot with Anand Piramal on December 12.
Mukesh Ambani already had his name registered for world's most expensive home – Antilia and the couple seem all set to make another record of world's costliest wedding. As per reports, the entire wedding festivities and preparation seems to have cost the Ambanis an approx $100 million.
Not just us, even the western world had a hard time digesting the fact that someone like Beyonce came all the way to India to perform for the Ambanis. Along with many other chartbusters, Beyonce crooned 'Crazy In Love' for the audience. Even though Beyonce charges $2 million for a private performance, considering the fact that it was for the Ambanis, Beyonce is estimated to have performed for a much higher amount.
Let's take a look at some of the funniest tweets on her performance in India.
Forget 'fuck you' money. I want 'Beyoncé performed at my wedding' money.

— Meghan Tonjes (@meghantonjes) December 10, 2018
You know your dad is rich when he can afford to hire Beyonce to sing at your PRE-wedding party. What do you do for the actual wedding -- pay someone to resurrect John Lennon? https://t.co/lc1AbIFyjq

— chris morran (@themorrancave) December 10, 2018
I can't believe Beyoncé refuses to come to India for fans but Ambani can do Coachella in Rajasthan

— Sonia Mariam Thomas (@SoKneeOh) December 9, 2018