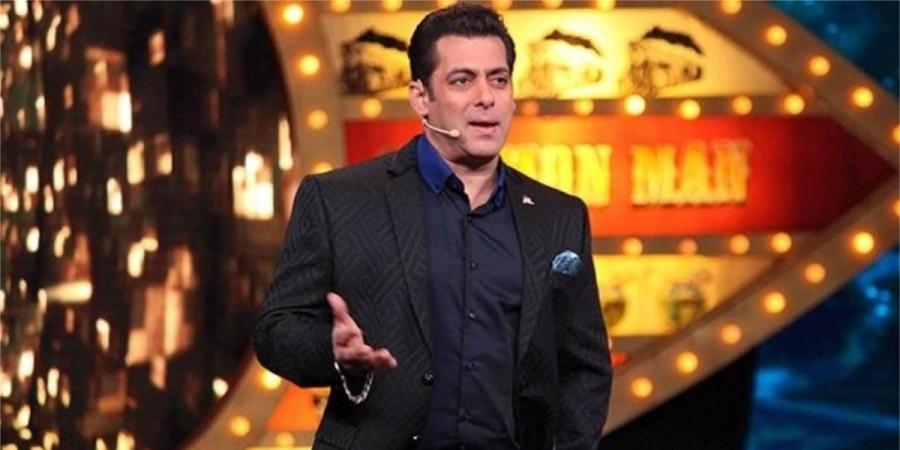 Bollywood superstar Salman Khan has currently become the butt of all the jokes after he turned into a background dancer at Isha Ambani and Anand Parimal's pre-wedding sangeet ceremony at the Oberoi Udaivilas hotel in Udaipur on December 9.
Isha and Anand, scions of the Ambani and Piramal business families respectively, will wed as per Indian traditions, customs and culture at the Mumbai residence of the Ambani family on December 12. But before that a slew of events will be held in the city of lakes amidst high security.
Social media users have been sharing a good laugh over Salman becoming an extra, dancing in the background and matching steps with Isha's younger brother, Anant Ambani and his girlfriend Radhika Merchant on Koi Mil Gaya song from Kuch Kuch Hota Hai on the stage.
While many people trolled Salman for his stint, his fans were heartbroken to see their favourite superstar this way. Hilarious memes and one-liner jokes featuring Salman Khan have already made their way on social media which will surely tickle your funny bones.
And not just Salman, Bollywood A-listers like Shah Rukh Khan, Aamir Khan, Aishwarya Rai Bachchan, Abhishek Bachchan, Priyanka Chopra, Nick Jonas and others too were seen matching steps with the Ambanis and the Parimals on the stage.
Grammy Award-winning singer Beyonce gave a power-packed performance at the pre-wedding celebrations of Isha Ambani and Anand Piramal in Udaipur for a star-studded audience, which included former US First Lady Hillary Clinton and a slew of Bollywood celebrities including newlywed Priyanka Chopra and her American singer husband Nick Jonas. She performed on numbers like "Perfect" by Ed Sheeran and belted out her greatest hits.
Among those who joined the party were business tycoons, as well as Bollywood celebrities like Aamir Khan with wife Kiran Rao, Abhishek Bachchan with mother Jaya, wife Aishwarya and daughter Aaradhya, Karan Johar, Salman Khan, Parineeti Chopra, Anil Kapoor and wife Sunita, Boney Kapoor with daughters Janhvi and Khushi, Siddharth Roy Kapur with wife Vidya Balan, John Abraham with wife Priya Runchal, Ronnie Screwvala with wife Zarine, Karisma Kapoor, Varun Dhawan and Karan Tacker.
Take a look.
Only person in India to keep @BeingSalmanKhan as a back dancer. Power of #Ambani #AkashAmbani #IshaAmbaniWedding #IshaAmbaniSangeet #IshaAmbani #SalmanKhan #BigBoss12 #AmbaniWedding pic.twitter.com/AwNuQICkkg

— vishvendra sharma (@Believe_Thatt) December 9, 2018
WTF I just saw.... I know money can make you do anything but never expected this from The world's richest aka world's biggest Superstar... Chalo Biwi ko bachaya to bachaya... Bc kam se kam gaana to achha select kar lete... #IshaAmbaniSangeet pic.twitter.com/ZXD4bpQb6a — *Villain For Good Cause* (@akki_aditya) December 9, 2018
King Khan dancing with the Ambanis on Shava Shava last night #IshaAmbaniSangeet pic.twitter.com/Vz56nyHsPR

— Bauua Universe (@SRKUniverse) December 9, 2018
#Beyonce wr every ws perormng on Satsang..she Jst did Mujra n Stole d Show... #IshaAnandWedding pic.twitter.com/a91LREh8vh — ZOE Warsi (@Zoina07) December 10, 2018
Queen #Beyonce breaks cultural n traditional festivities of #IshaAnandWedding . pic.twitter.com/TI8VCXjdUY

— ZOE Warsi (@Zoina07) December 10, 2018
Two types of people can make celebrities dance - 1) Choreographers 2) Ambani #IshaAmbaniSangeet — Memesahaab (@memesahaab) December 9, 2018
Wow they literally put Salman as back dancer n made him dance on srk song
Paise ka chakkar

— shiva singh parihar (@shi02va) December 9, 2018
Yogi ji is too fast#IshaAmbaniSangeet pic.twitter.com/y5j8Vuxeqh — *Villain For Good Cause* (@akki_aditya) December 9, 2018
They have salman khan as background dancer imagine being this rich

— (@ItsOzilFC) December 9, 2018
Only money can do this... Salman dances as background dancer. — AKSHAy rathoR (@Akshayrathor316) December 9, 2018
— Prasanna (@SQLInterstellar) December 9, 2018
Anant ambani ka foota naseb dekho ke uskei performance pe Salman dancing as a background dancer...matlab sari hade paar bejjati ki — Abhinav Sharma (@abhi_9717) December 10, 2018
How big a star is Shahrukh Khan?

Well he has Mukesh, Nita, Anil & Tina Ambani as his background dancers

#IshaAmbaniSangeet pic.twitter.com/um5Y6yrZGX

— Neha (@ShantiseAshanTi) December 9, 2018
And that's probably the reason of no #WeekendKaVaar this weekend. #SalmanKhan toh yaha busy hain. #IshaAnandWedding https://t.co/1Yzfm3eZfG — PALAK AHUJA (@PALAK2m93) December 10, 2018
(With IANS Inputs)