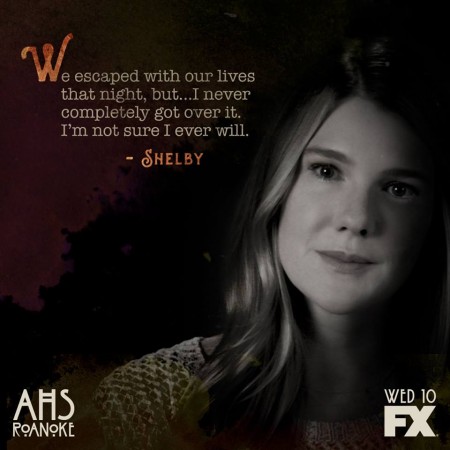 Season 6 episode 6 of American Horror Story: Roanoke is a highly expected one as it is said to feature an interesting twist that will shock viewers. The cast and crew of the show have been hinting at the twist for a while now, but all that was revealed to fans was a dialogue from Cheyenne Jackson's character where he urges his camera crew to keep rolling.
"We rolling?" Jackson's producer character says. "The camera never stops, no matter what anybody says. Even if I tell you to stop, you keep rolling. Got it?"
Speaking about the twist, executive producer and series co-creator Ryan Murphy told Entertainment Weekly that "the show has a huge turn and the thing that you think you're watching is not what you're watching."
Co-creator Brad Falchuk added that "no matter what you think it is, it's not that."
Viewers of the show have come up with various theories on what could be this twist, and many believe it will see Matt and Shelby, the characters essayed by Cuba Gooding Jr. and Sarah Paulson, revealing that they lied about their haunted house experience.
As per another theory, episode 6 will see Matt and Shelby working with Lady Gaga's character, and they will be bringing the film crew to the haunted farmhouse to be killed.
"I feel like they're going to go back to the house for filming, the real house and Shelby and Matt are going to try to sacrifice the film crew," Reddit user kyleb120 believes. "They could easily be lying about the date of the "Blood Moon" and THAT is when American Horror Story will start. That's my guess on the big twist at Chapter 6."
American Horror Story: Roanoke airs on Wednesdays on FX.