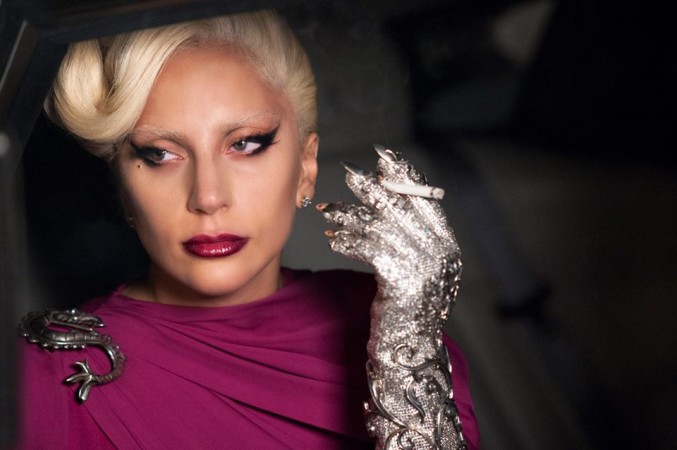 For days now, fans of the "American Horror Story" anthology drama have been trying to decipher the theme for the upcoming season based on the six trailers that were released in the last week of July. But according to FX CEO John Landgraf, only one of them is accurate, the others are misdirects.
The trailers showed a demonic hand, a centipede crawling down actress Lady Gaga's face, a chainsaw, a staircase and many other creepy visuals that many thought would come together to form a single theme. But Landgraf recently revealed that fans won't find a common thread to bind these trailers together, as not all these trailers are authentic.
"Every year, we've basically laid out the themes, the new genre that Ryan's going to be approaching, and we just thought [this year] it'd be really fun to keep it a mystery," Landgraf revealed to the media during his executive session at the 2016 summer TV Critics' Association press tour.
"So, we are. The scripts come in, and they've got my name emblazoned across them and there's only one script that comes into the company. Everything's blacked out that might give away the [setting]… and what [head of marketing] Stephanie [Gibbons] and her team, with Ryan's help, did was they went out and made many more trailers than you've actually seen for hypothetical seasons of American Horror Story. Different genres, different places. I think they're really fun and funny and beautifully, artfully made… and a lot of them are accurate. The others are all misdirects."
FX does not have any plans to reveal the theme or setting for Season 6 of "American Horror Story" any time soon.
Season 6 of "American Horror Story" will air in September. In India, new episodes will be aired on Star World Premiere HD shortly after its U.S. telecast.
Check out the trailer below: