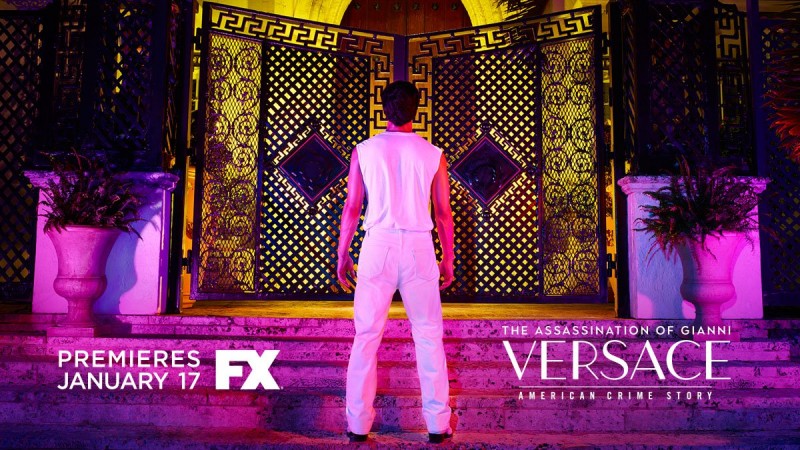 Following last year's award-winning series The People v. O.J. Simpson, American Crime Story is all set to hit the small screen again with another instalment — The Assassination of Gianni Versace.
Also read: Game of Thrones Season 8 air date, spoilers: Brienne of Tarth actress might be seen romancing this character
The trailer for the FX series has just been unveiled and it looks so promising that Edgar Ramirez and Penelope Cruz's portrayals in the series will definitely grab some awards next year.
Releasing on January 17 on FX, the series revolves around a brutal serial killer named Andrew Cunanan (Darren Criss), who is a born liar and sells his body to older men. The series will focus on how Cunanan shot and murdered Versace (Edgar Ramirez) on the steps of the iconic fashion designer's Miami villa. Later he would kill himself as well.
Watch the trailer here.
The Assassination of Gianni Versace features Edgar Ramirez as Gianni Versace, Penelope Cruz as his sister Donatella. Ricky Martin has also been cast as Gianni's boyfriend Antonio D'Amico, and other cast includes Annaleigh Ashford, Max Greenfield, Finn Wittrock, and Nico Evers-Swindell.
In the trailer for the second instalment of American Crime Story, Donatella Versace is seen saying, "Everything you see around us — this house, this company — was his life. I will not allow that man, that nobody, to kill my brother twice."
During the TV Critics' Association press tour this summer, Executive Producer Ryan Murphy said: "We really get to examine the victims. In many ways, we're trying to bring to life and celebrate those people that Andrew Cunanan snuffed out."
"I think it's more than why he was killed, it's sort of why it was allowed to happen," Murphy said. "We're trying to talk about a crime within a social idea...Versace, who was the last victim, really did not have to die."