Amazon has already decided a Diwali gift for India. It is ready to launch its online food retailing business and brick-and-mortar stores nationwide during the festive month.
The company is expected to make its entry, through subsidiary Amazon Retail India, to start a private grocery label as it has done in the US.
Experts also argue that this move by Amazon might trigger a price war with conventional retailers like Big Bazaar, Foodhall, Hypercity and D-Mart, and online grocery stores like Big Basket, and Grofers that have already been operating in India.
The Seattle-based MNC had recently sought the Narendra Modi government's approval for stocking and selling food and groceries in India, online and through physical stores.
Over the next five years, Amazon plans to invest $500 million in food retailing through its subsidiary.
According to The Economic Times, the company aims to sell locally produced and packaged food products from third parties and under its own private label, like how it currently offers food products in some Indian cities through Amazon Pantry from third-party sellers.
Amazon has a tie-up with Big Bazaar and Hypercity, and its Amazon Now app also allows you same-day grocery delivery through a tie-up with retailers such as Big Bazaar and Hypercity in some Indian cities. However, with the set up of its grocery stores, it will be selling directly to the consumers.
Amazon had debuted its first private grocery label in the US last year with products including coffee and baby food. It further said, "The private label items are sold exclusively through Prime membership in the US and are priced lower than other popular brands. As it expands the grocery business in its home country, it will also open offline Amazon Go stores that will offer customers a checkout-free experience through technology."
A few weeks ago, homegrown e-commerce giant Flipkart had announced its plans to roll out grocery services in the first week of August, two people familiar with the development told BloombergQuint. Flipkart will start a pilot in Bengaluru with daily essentials and later add dairy and fresh produce.
The e-tailer also plans to start with an inventory-led business where it will source products from sellers and brands and follow a scheduled delivery model, similar to BigBasket and Amazon Pantry.
Apart from selling groceries at prices on par with other retailers, Flipkart will also provide incentives to its customers who shop frequently on the platform through multiple programmes, to take on Amazon's Pantry initiative and the associated cash back on Amazon Pay.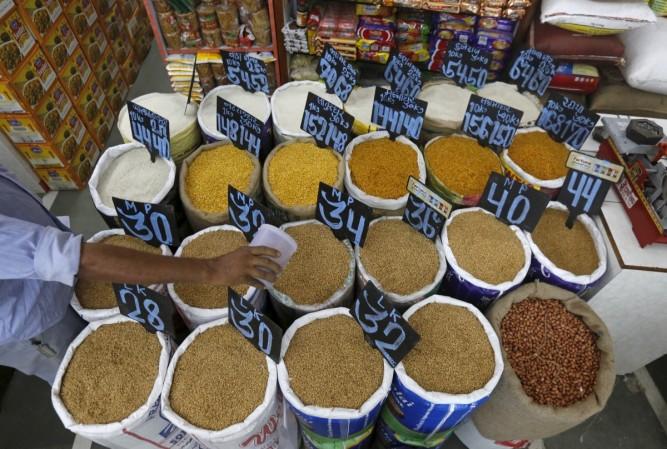 According to data from India Brand Equity Foundation, the food and grocery contributed 42 percent to India's $600 billion retail market in 2015. The government-backed researcher said it expects the retail market to hit $1 trillion by 2020.
Over time, the demand for food and grocery will only increase in a thickly populated and developing country like India.
In June, the government had allowed a 100 percent foreign direct investment (FDI) in the marketing of food products locally sourced and produced.
Amazon's plans to develop infrastructure in India, including warehouses and distribution facilities such as a temperature-controlled supply chain to undertake farm-to-fork retailing of food items, are in lines with the Modi Government's efforts to market homegrown food products to bring in cheers for our farmers and local retailers.
India is already a prime focus of many international supermarkets like Wal-Mart, Tesco, Sainsbury's, Harrods, and Marks & Spencer Simply Food. The government's 100 percent FDI move will attract more international players to set up their warehouse and stores thereby contributing directly to the GDP of the Indian economy. It will also help the foreign players who are planning to come to India to produce themselves but want to test the market first.