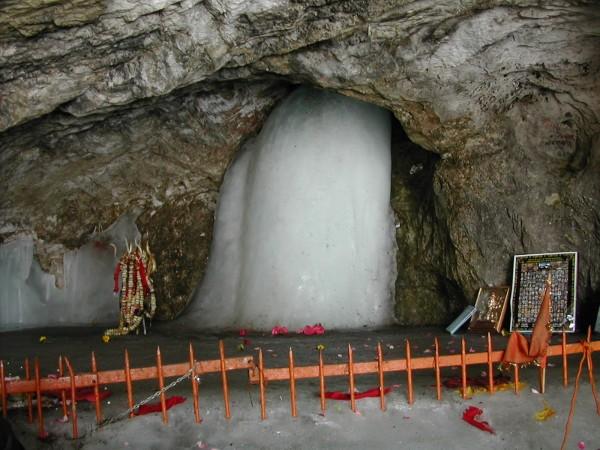 The first batch of 1,091 pilgrims left on Wednesday for Kashmir to start the Amarnath Yatra which begins from Thursday.
"A total of 1,091 yatris (pilgrims) left the Bhagwati Nagar Yatri Niwas in an escorted convoy of 52 vehicles. This included 780 males, 190 females, one child and 120 Sadhus," police said.
With additional 213 companies of paramilitary forces augmenting the strength of the existing security forces in Jammu and Kashmir, nearly one hundred thousand security personnel have been deployed to guard this year's Yatra.
The 60-day Yatra will end on August 26, coinciding with the Shravan Purnima festival.
Earlier this week, security was beefed up for the Yatra after intelligence agencies believed that 20 terrorists had infiltrated the valley, and were planning to attack the pilgrimage. The announcement was made by the Lashkar-e-Taiba (LeT) in their online magazine "Wyeth," where they said that police in the state of Jammu and Kashmir would have a tough time ahead.
The Central Reserve Police Force (CRPF) has reportedly formed a special motorcycle squad and announced that each vehicle coming for the Yatra would be monitored with a radio frequency tag. 22,500 paramilitary personnel will reportedly be deployed on the route and the J&K police will also put about 40,000 personnel on duty during the 60-day pilgrimage.
An official also revealed that several arrangements such as CCTV cameras, quick reaction teams, and dog squads will be pressed into service. The security officials will also take part in rigorous drills and tracking of vehicles will be a part of it.
[With inputs from IANS]