Amala Paul has been bustling with energy in the recent years. Her love for yoga and journey in the spirtual parth have brought a lot of visible changes in her. Now, the actress has opened up on "new moon ritual."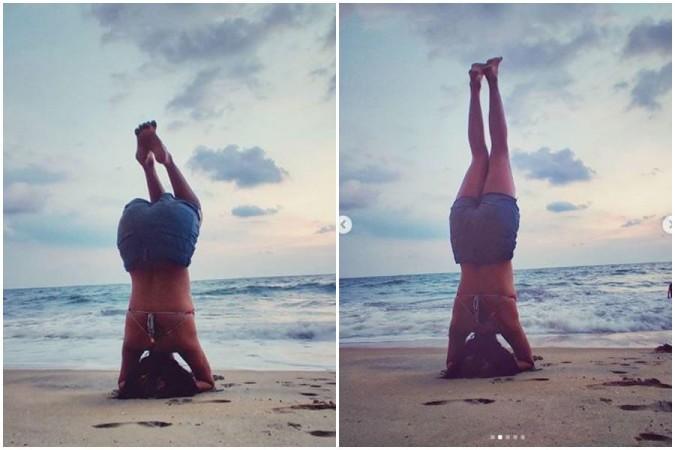 Amala Paul's Message
On her Instagram account, Amala Paul shared pictures of her pulling off Shirshasana (head stand pose) in shorts on the beach side. The actress has written about the ritual.
"NEW MOON - FRESH START
.
.
A time to set your INTUTIONS, like planting seeds. I have been following this POWERFUL RITUAL during #newmoon to take some time to myself, be introspective and bring to the surface everything I want to RESET, REALIGN and INITIATE in my life.
A time to REFLECT, PLAN and IMAGINE or just simply be GRATEFUL.
.
.
I set an intention to feel truly CARED for and SECURE in MY BODY. To let go of PERFECTION, embrace my FLAWED-SELF and to surrender to the FLOW OF LIFE.
To remind myself that accumulating MATERIAL OBJECTS or SHALLOW RELATIONSHIPS won't lead to a genuine SENSE OF SECURITY - that comes from deep sense of SELF-LOVE and SELF-RESPECT.
To be GRATEFUL for what I have been able to enjoy and the DEEPER CONNECTIONS I have been able to make during this SELF-SEQUESTERING. #newmoonritual. [sic]" She wrote on her Instagram account.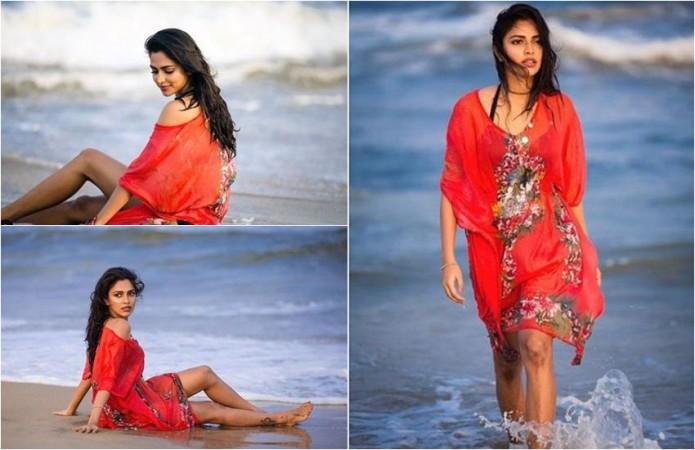 With her latest post, the Aadai actress has revealed the secret of her new-found energy which is on display since she started religiously practising yoga.
Has Amala Paul Tied the Knot Again?
Meanwhile, there were rumours of Amala Paul tying the knot with her boyfriend Bhavninder Singh. In an interaction with a Telugu portal, she clarified the news and wrote, "My wedding has some more time to happen. I am currently busy with films. Once they are done, I will announce about my wedding. I spoke about my love. So I will speak about my wedding too. So till then, don't spread rumours on my weddings. I will announce it when the time comes."
On the work front, she is busy with South Indian version of Hindi web series Lust Stories. She is also part of Mahesh Bhatt's yesteryear actress Parveen Babhi's biopic.