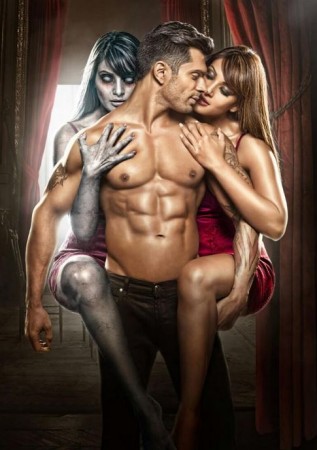 The friendship between "Alone" movie co-stars Bipasha Basu and Karan Singh Grover seems to have deepened, post their breakups.
Karan, who is making his Bollywood debut with "Alone", is heading for a divorce with television actress Jennifer Winget, while Bipasha recently broke up with actor Harman Baweja.
And looks like that the recent breakups have brought the two actors Karan and Bipasha together.
Karan and Bollywood's horror queen Bipasha were spotted walking out of a restaurant this week. They were also spotted coming out of a theater after watching a film, soon after which rumours started doing the rounds that the two are seeing each other.
But according to reports, Karan and Bipasha dating each other is just a publicity stunt to promote their film "Alone".
"All of this spending time together and dating each other news is just a fabrication by the makers of Alone," DNA quoted a source as saying.
Will the rumours work in favour of the film? Only time will tell.
Breakups
Karan and Jennifer officially parted ways in October, ending their two-year marriage.
"Jennifer is currently shooting for Kunal Kohli's film in London and has requested not to be disturbed. Jennifer has also requested for implicit privacy at this stage in her life," The Times of India quoted an official statement issued by the actress' publicist.
On the other hand, reports of Harman cheating on Bipasha were also doing the rounds in October.
"The reason for trouble between the two actors is said to be infidelity. Those in the know say the Bongshell is extremely hurt by Harman's lack of devotion and honesty to her. There's even talk of Harman's discomforting closeness to a foreign model named Olega," DNA quoted a soruce as saying.