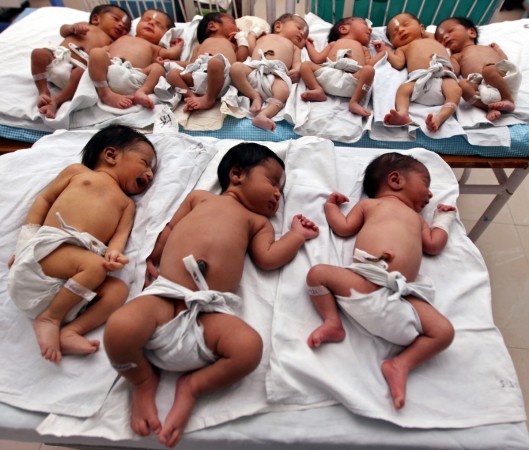 Almost 70,000 babies were born in India on January 1, 2019, making the country top the list for adding the most number of tiny humans to their population on New Year's Day.
According to a Unicef report, after India, China came second with welcoming 44,940 babies on January 1st and Nigeria followed third with 25, 685 babies, a report by The Times of India stated.
The report states that India contributes to 18 per cent of the 395, 072 babies born across the world every day.
Dr Yasmin Ali Haque, the Unicef representative in India, encouraged this growth citing that not many babies live beyond a year or even a day after they are born.
"This New Year's Day, we must resolve to save every child born from morbidity or mortality on account of complications during delivery or infections," she was quoted as saying by TOI.
The TOI report also states that in 2017, over one million babies died within the same day of their birth and 2.5 million died within the same month.