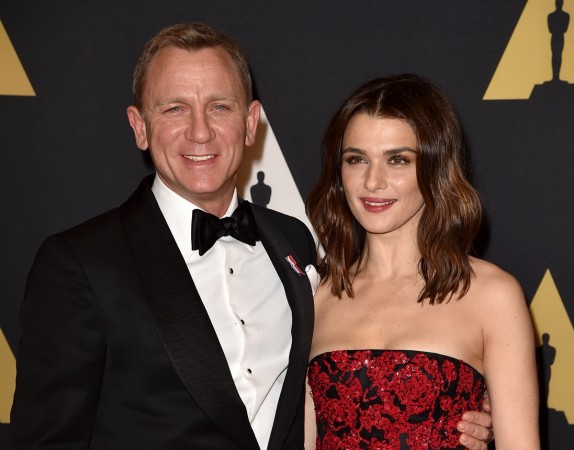 A recent report by National Enquirer claimed that Spectre actor Daniel Craig is aiming to save his marriage with Rachel Weisz. The duo is said to be living separate lives for nearly a year.
But Gossip Cop looked into the report and debunked it after finding it all false.
Also read: Salma Hayek looks sensual in a skimpy purple bikini as she enjoys her day at the sea
The National Enquirer report quoted an insider, "They're going to spend the next two years in London, so Daniel can get underway on the next James Bond film and Rachel can do some theater."
The dubious insider also claimed that the new arrangements are for the good of the family as the duo has been living virtually separate lives for almost past 12 months. However, they are now determined to fix the damage in the relationship.
The source further said, "Daniel admitted that he doesn't like to be alone and would be lost without Rachel," while Weisz also wants to "get back to their roots and keep the marriage strong and exciting."
This is not the first time. Prior to this, the publication also claimed that the James Bond actor's marital life was in trouble while Gossip Cop busted them the same way saying the entire report was fabricated based on some so-called insider's false claims.
Last time they made up the report on the basis of their low key personal life as the highly private couple was not photographed together in public for some time.
The latest report by National Enquirer looks so much akin to the last report as Gossip Cop again revealed the truth of the report claiming "the article is completely false."