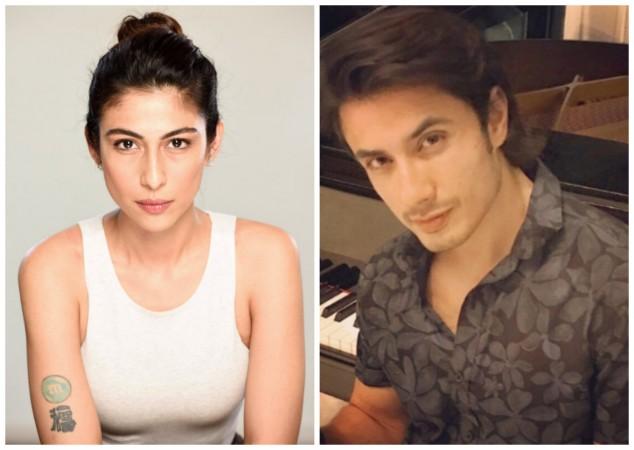 Actor-singer Ali Zafar got into a controversy recently when singer Meesha Shafi accused him of sexual harassment on social media. Meesha had accused him of physically harassing her more than just once. Zafar denied all allegations and took the matter to the court.
Zafar filed a defamation suit against Meesha in a district court in Lahore. The suit claims damages of Rs 1 billion (Pakistan rupee). The suit filed against the Defamation Ordinance 2002 on Saturday.
According to a report by Geo news, Zafar has mentioned in the notice that Meesha caused tremendous injury to his reputation, goodwill, and livelihood through false, slanderous and defamatory allegations.
The suit reads, "As the defamatory statements are patently false, it can only be concluded that this malicious campaign has been launched against the plaintiff as part of a motivated conspiracy to tarnish the plaintiff's good image through making false accusations."
"The defendant has associated herself with the global #MeToo movement, with one of the launchers of the #MeToo movement Rose McGowan labeling the defendant as 'a heroine for our times."
In the breakdown of the Rs 1 billion damages, the notice read: "Be that as it may, that due to the defamatory campaign being spearheaded by the defendant, the plaintiff besides special damages in case of defamation further suffered the following damages: Mental torture Rs 2 crore, Loss of contacts Rs 8 crore, Loss of reputation/goodwill Rs 50 crore, Loss of business opportunities Rs 40 crore."
Meesha had earlier confirmed that she received a legal notice sent by Zafar's counsel, asking her to issue an apology and delete the tweet or he would file a Rs 1 billion defamation case against her.
Ali Zafar is popular for his songs like Voh Dekhnay Mein, Madhubala and his roles in various Bollywood films.