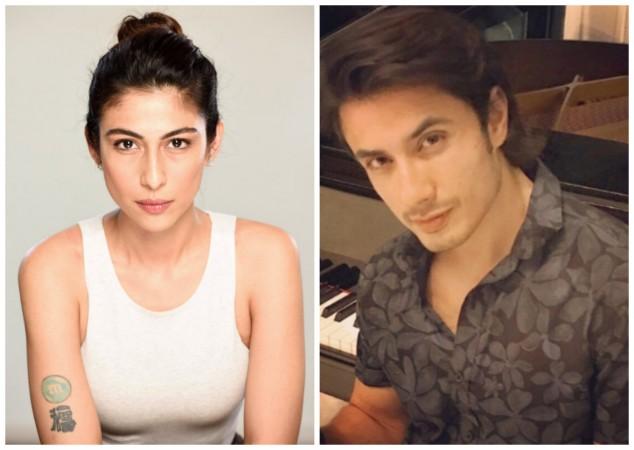 Popular Pakistani singer-actor Ali Zafar made headlines Thursday, April 19, after his colleague Meesha Shafi accused him of sexual harassment on more than one occasion.
The singer has now reverted to Meesha's accusations on social media.
"I am deeply aware and in support of the global #MeToo movement and what it stands for. I am the father of a young girl and a young boy, a husband to a wife and a son to a mother. I am a man that has stood up for myself, my family, my colleagues and friends countless times in the face of slander, defamation and general unkindness. I will do the same today. I have nothing to hide. Silence is absolutely not an option," he wrote on Twitter.
Zafar further denied all allegations made against him by Shafi.
Now, Karachi based journalist Omar R Quraishi has made a shocking statement that sexual harassment is prevalent in Pakistan film/TV industry. "I'd expect more names to follow because sexual harassment is quite prevalent in Pakistan's fashion and film/TV industry. Male models have also been victims," he told Mumbai Mirror.
He further pointed out that, "It's not often that you see a big celebrity name accuse another celebrity of sexual harassment — and that too in Pakistan. Meesha Shafi must have thought carefully about the consequences of her going public, particularly to her own career as well and her own reputation since women who do something like this in Pakistani society are often judged harshly."
For those unaware, Shafi shared her ordeal on Twitter and said that she mustered courage to talk about it as "her conscience doesn't allow her to stay silent."
"Sharing this because I believe that by speaking out about my own experience of sexual harassment, I will break the culture of silence that permeates through our society. It is not easy to speak out.. but it is harder to stay silent. My conscience will not allow it anymore #MeToo [sic]," she tweeted. [Read the entire letter, here]