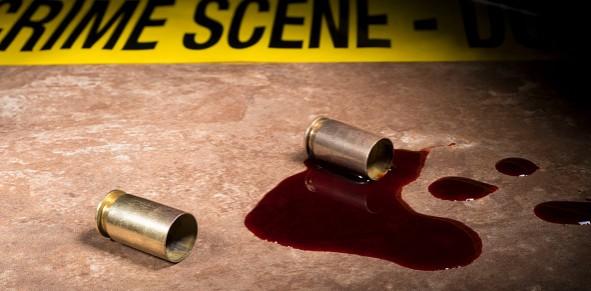 A 30-year-old woman was allegedly shot dead by her husband after she refused to cook egg curry for him on Thursday, July 12. The incident took place in Devdas village of Shahjahanpur district in Uttar Pradesh.
According to police, the man, identified as Navneet Shukla, used his father's licensed gun to kill his wife Mangesh.
It all happened when Navneet, who had come home drunk, demanded his wife to make egg curry. His wife declined and later the couple had a heated argument. In a fit of rage, Navneet walked out of the house and came back with a loaded gun and shot her. He later fled the scene, The Times of India reported.
Following this, the locals rushed to their house and noticed Mangesh lying in a pool of blood. She was taken to a nearby hospital in an ambulance, however, it was too late.
"Mangesh married Navneet almost 12 years ago and the couple had three children. Navneet was a farmer and had a few acres of land in the village. He lives in the same house with his parents. His children had gone to school while parents had gone to see the doctor at the time of the incident," the station house officer of Roza police station, Jasveer Singh, was quoted as saying by The Times of India."
"The FIR against Navneet was registered on the complaint of Anand Shukla, elder brother of Mangesh," he added.
The authorities managed to nab Navneet on Friday and an FIR was lodged against him under section 302 (murder) of Indian Penal Code. He has been sent to Shahjahanpur district jail.