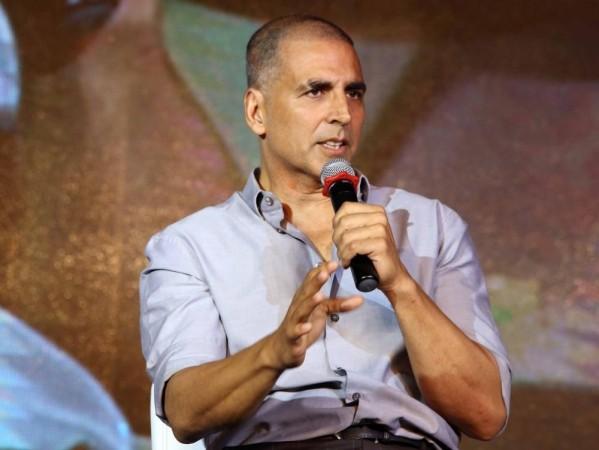 Bollywood actor Akshay Kumar is all set to appear onscreen in Reema Kagti's Gold. Earlier, he had starred in Baby (2015) in which Tapsee Pannu's special appearance was well appreciated by the audience. Even with a little screen time, Tapsee was able to grab attention to her amazing performance.
Later, Akshay also made a special appearance in Tapsee's Naam Shabana (2017). The actor was praised for his support of female-centric films as not all A-list actors do that.
Talking about movies like Naam Shabana, Akshay told DNA, "It's time the industry as a whole started giving that respect to our actresses. A film isn't complete without a hero. Similarly, movies can't be made without the heroine either. I would happily do these roles whenever necessary."
Akshay wants to invest his time and money in making powerful films. Talking about the same, Akshay told DNA, "As an actor and a producer, I get a lot of scripts every day. Some of them are good, others aren't. Recently, there was a script, which dealt with the topic of dowry, which I really liked. But you have to get everything right, and that hasn't happened yet."
"It's almost like fishing where you cast your net and wait... Sometimes you get something outstanding, sometimes you don't. But yes, my team and I have discussed the idea of making a powerful film with a strong female character," he added.
Meanwhile, Akshay's Gold is based on the story of the Indian hockey team. The timeline goes back to 1948 when the Indian hockey team won their first Olympic medal. The film highlights the event where the Indian teams meet the British hockey team for the first time after independence. The film also stars Mouni Roy, Kunal Kapoor, and others. Gold is set to release on August 15.