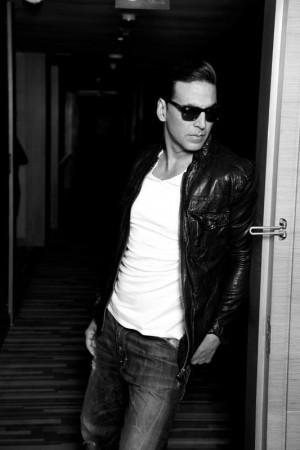 Bollywood actor Akshay Kumar sustained an injury while shooting for an upcoming film tentatively titled "Pistol". Despite being in pain, the action star continued with the shooting.
According to sources close to the film, Akshay had to perform an action sequence starting from the sixth floor of a building till the ground floor in a single take. The shot went well till the second floor, but as soon as the actor took a jump to the ground floor, he twisted his ankle.
"Akshay started work on a film, which is tentatively titled Pistol and is being directed by AR Murugadoss of Ghajini (2008) fame. The movie is full of action sequences and Akshay got injured while performing a stunt that involved him running down a flight of stairs and jumping. In the process, he ended up twisting his ankle," Hindustan Times reported.
Seeing Akshay in pain the director wanted to wrap-up the day's schedule. However, knowing that the team did not have permission to shoot in the location the next day, Akshay insisted on continuing with the shoot and wrapped up the session only after the action sequence was over.
"There's no amount of preparation or training that can brace you for an accident. A fall is a fall, but the good news is that at least I didn't fall from the sixth floor where I started my stunt," said Akshay.
"I'm a lucky man. Thanks to the crowd that cheered me on, I felt less pain and was able to finish my stunt before dashing off to the hospital to scan my injured foot. I have a big climax scene to complete next week, so I really have no time for pain."
Due to Akshay's injury, the shoot of his Eid release "Once Upon A Time In Mumbai 2" (OUATIM 2) is getting delayed as he was advised to take bed rest. The film, which also stars Imran Khan and Sonakshi Sinha, is in the final stages of production and will hit the screens on 8 August.