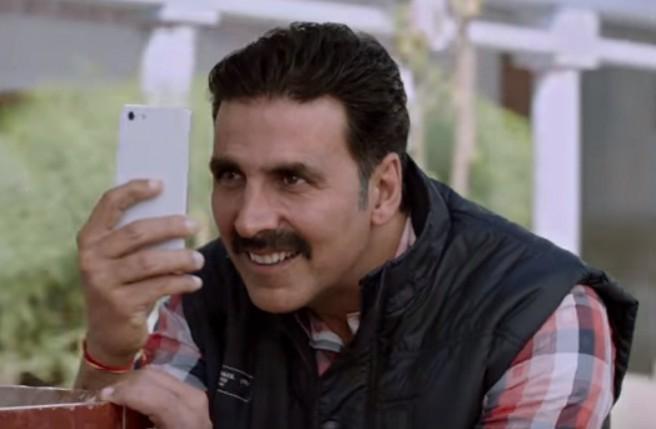 Akshay Kumar's Toilet-Ek Prem Katha has been winning the box office with excellent collection. The movie has been getting a good response from the audience for raising a civic issue. However, the film is also drawing flak for encouraging stalking.
Akshay's character is seen stalking Bhumi Pednekar's character in the song titled "Hans Mat Pagli" in Toilet-Ek Prem Katha. He is even seen secretly taking her pictures in the song video.
The manner of courtship did not go down well with a lot of people and many slammed the film for glorifying stalking.
Twitterati was vocal about the stalking scenes in Toilet-Ek Prem Katha. The netizens said the stalking sequence had hurt the film's content. Bhumi's character first abuses Akshay's character for stalking her in the movie. But later she is shown missing being stalked, and eventually, she also clicks his pictures secretly and ends up falling for him.
People opined such scenes glorify stalking, and can be a bad influence on masses. However, Akshay's fans defended the actor highlighting Bollywood movies with similar scenes.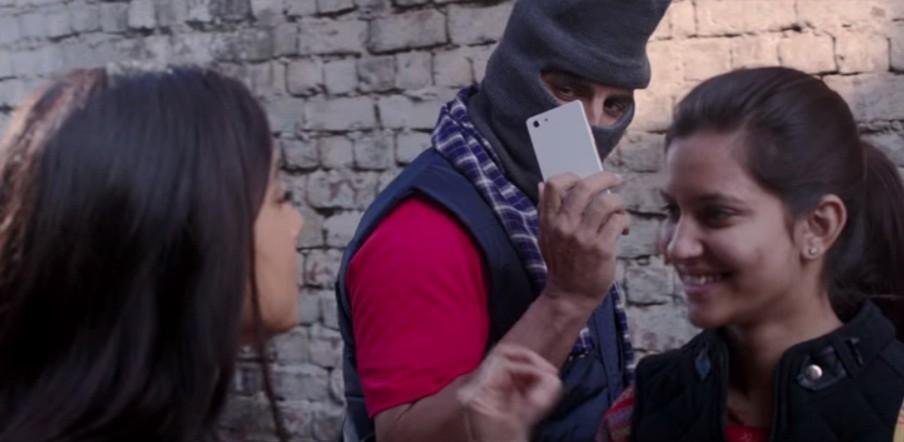 In a recent interview with Bollywood Hungama, Akshay said he personally believes stalking is wrong but it is just his character in the movie which has such mind-set who later transforms. However, he tried to downplay the issue by comparing the stalking to paparazzi clicking pictures of celebrities.
Check the song video and the tweets criticising Akshay and Toilet-Ek Prem Katha:
#AkshayKumar's character in #Toilet follows the heroine around, photographs her without consent, uses her pic in posters. Why is this cute?

— Anna MM Vetticad (@annavetticad) August 11, 2017
@akshaykumar sir with due if you beleive that stalking is an offence y r you promoting this in ur song hans met pagli pyar hojaye ga?

— muneer jan (@MuneerJan) August 13, 2017
I'm sitting in lakhisarai, bihar,
These young folks are literally talking about stalking girl to impress her

— TheEmperorOfDarkness (@avanishtgs) August 13, 2017
Oh we luvd SRK in baajigar.. there he even killled the girls...how cool na?

— desi (@teetar_) August 13, 2017
How does it matter? It's a movie for god sake.

— Shiyad (@Iamshiyad) August 13, 2017
I want to know how is a movie that glorifies stalking clean and a family entertainer?No bold scenes doesn't mean that the movie is clean.

— Heer (@atypicalmoody) August 12, 2017
"It was confusing nd disturbing 2 discover dat the 1st half of the film is all abt successfully stalking and demeaning women." @akshaykumar

— Arihant Jain (@trnshumnst_2099) August 12, 2017