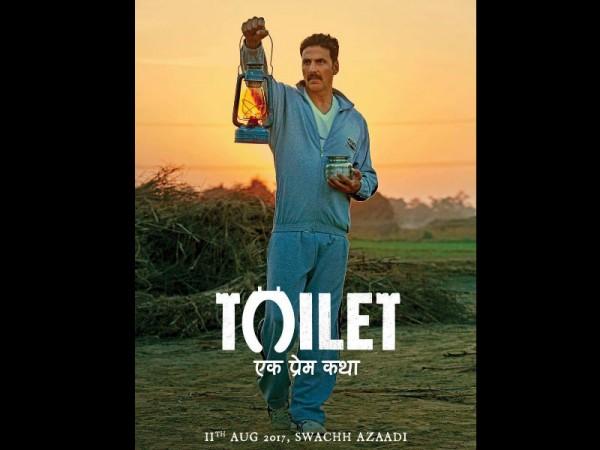 RATING: 2.5
MOVIE: Toilet-Ek Prem Katha
CAST: Akshay Kumar, Bhumi Pednekar
DIRECTOR: Shree Narayan Singh
GENRE: Romantic satirical comedy
Open defecation is still a common practice in rural India, and Toilet: Ek Prem Katha highlights the same with a touch of humour, satire and romance. The movie remains successful in its attempt to a large extent but somehow lacks the expected impact.
STORYLINE
A 12th pass not-so-young bachelor Keshav (Akshay Kumar) meets a well educated pretty girl Jaya (Bhumi Pednekar) in a local train, and it turns out to be love at first sight for him. After some courtship, the girl agrees to marry him, and the two are all set to live happily ever after.
However, things take a drastic change after the first night of their marriage itself, when Jaya realises that there is no toilet inside the house, and almost all the women folk in the locality carry a 'lota' every morning to defecate behind the bushes.
This leaves Jaya both shocked and extremely agitated. While Keshav's father, a Brahmin who believes toilet inside a house is against 'culture', is adamant on not having a sanitary system at his abode, the husband makes temporary "jugad" for his wife.
Nevertheless, Jaya at one point of time gets fed up and decides to shift back to her own house until Keshav builds a toilet in his home. Sandwiched between his wife's genuine demand and his father's irrational beliefs, Keshav remains in a fix.
Eventually, Keshav decides to fight for his wife, and also for the entire female population of his locality, by introducing a proper sanitary system in his village. All the hardship and resistance from the village folk that Keshav faces forms the crux of the movie.
PERFORMANCES
Akshay had proved his acting prowess in satirical comedy movies earlier too. The actor suited the character well, and his comic timing is spot on. Bhumi too portrayed her character of a new generation independent girl in a pretty decent manner. Sudhir Pandey, who played Keshav's father, is convincing enough as a blind-eyed believer of age-old traditions. Divyendu Sharma as Keshav's younger brother adds some humour to the film.
POSITIVES
Toilet: Ek Prem Katha deals with a subject that has not been explored ever before. Taking inspiration from real life incidents, the movie highlights the serious issue with good dose of light humour and satire. Also, Akshay and Bhumi's onscreen romance is quite refreshing. First half of the film is quite interesting and has a number of funny moments. It takes deep digs at some of the irrational "cultural" values that hold no value in modern society.
NEGATIVES
The biggest loophole of the movie is its climax. While the second half appears a little dragged at times, the movie's climax is too abrupt. It appears that the director suddenly realised that the film is getting too lengthy and decides to bring it to an end in a hurry. Also, with such a subject in hand, the film could have incorporated more interesting punch lines and could have been more impactful. It somehow lacks the desired zing.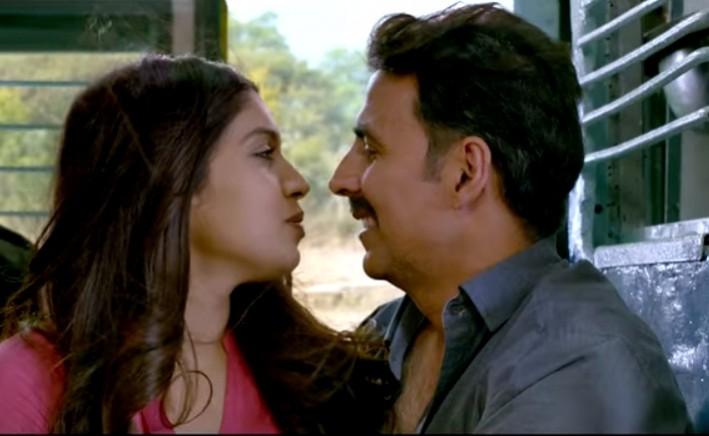 VERDICT
In a nut-shell, Toilet: Ek Prem Katha starts well with good dose of comedy and satire but ends in a pretty abrupt manner. Watching the movie is like taking a satisfying poop and then realising there is not enough water in the toilet flush.