Despite being India's vice-captain in Test matches, Ajinkya Rahane is currently not part of the limited-overs ambitions. He was given a chance in South Africa, played a few innings of substance, but such has been the revolving door around the number 4 position, that is he now trying to battle it out to be in the reckoning for the upcoming World Cup.
"I am confident of making a comeback and I am confident of playing the World Cup. That is why I played domestic cricket because it helped me and I am sure I will bounce back," Rahane said at the at the Ekamra Sports Literary Festival.
It has been a rather strange year for Rahane. He was labelled as India's best overseas batsman, but was dropped in South Africa and then made a comeback in the final Test at Wanderers and made an immediate splash.
He concedes that he was disappointed at the axe, but took things in his stride in the best interest of the side.
'It hurts when you know you can do well'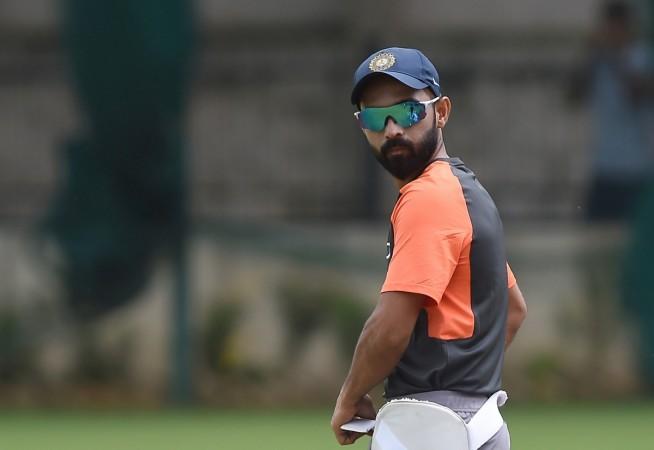 "Definitely it hurts when you know you can do well," Rahane said.
"I didn't play two Tests in South Africa, I was disappointed. It was a team decision and you have to respect that. I got to know before the Johannesburg Test that I'm playing. So I just thought that was the best opportunity for me to become a hero. And I thought 48 on that pitch was as good as more than a hundred," he added.
After the disappointments in South Africa and England, India's next big assignment will be against Australia, and Rahane will hold the key for the side down under on pitches which should suit his style of play.
The BCCI has arranged a practice match before the Test series after the team received flak for not preparing enough in South Africa and England.
"We are getting an opportunity to play a four-day match in Sydney as practice. Any team playing at home, you can't take lightly. Their bowling attack is very good and experienced in their conditions. We also have a good bowling attack," he assessed.
There has been a dip in form in India's vice-captain and even in the just-concluded series against West Indies, it was not a very fluent effort. However, the Mumbai-man is not reading too much into the recent form.
"I don't think there is any problem. There are some phases where even if you think you are batting well, the 30s and 40s don't convert into fifties and hundreds. The biggest players go through patches like these. How mentally strong you stay through it is important," he said.
There is this quiet sense of optimism that India can upstage Australia, a team which is without the services of David Warner and Steven Smith, in the upcoming series. Rahane, however, is not taking things for granted.
" The Australian team is definitely unpredictable, even with the absence of Warner and Smith. I think we are favourites for the Australia tour but when a team plays at home they know the conditions well. Australia's bowling is very strong and it will be a good tour," he said.