She might have be a regular at the Cannes Films Festival but no one can made heads turn the way Aishwarya Rai Bachchan does it. The beautiful actress returned to the 71st edition of Cannes Film Festival to make a stunning style statement and she nailed it.
The actress wore two beautiful gowns on the 2018 Cannes red carpet. On her day 1 at the French Rivera, she chose to dress in a butterfly gown. The outfit has been designed by Dubai-based designer Michael Cinco. It has been patterned with Swarovski crystals and French palettes. The violet, blue, and red thread works added details to the gown.
Her daughter accompanied her mother in a pretty red dress. For her Day 2 at Cannes 2018, Aishwarya slipped into a silver Rami Kadi off-shoulder gown for her appearance. Aaradhya's dress colour complemented her mother's.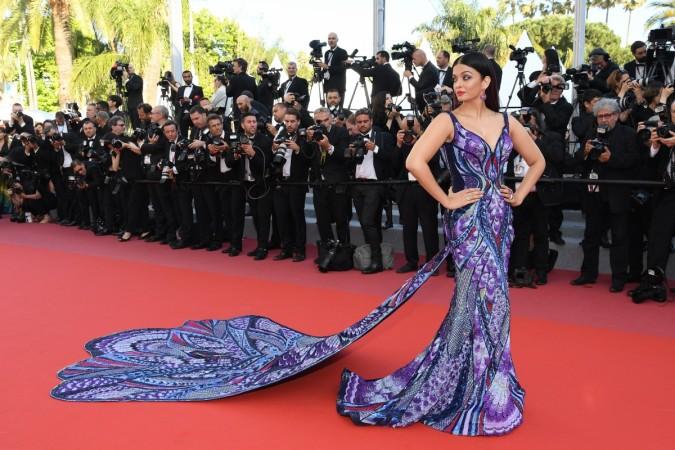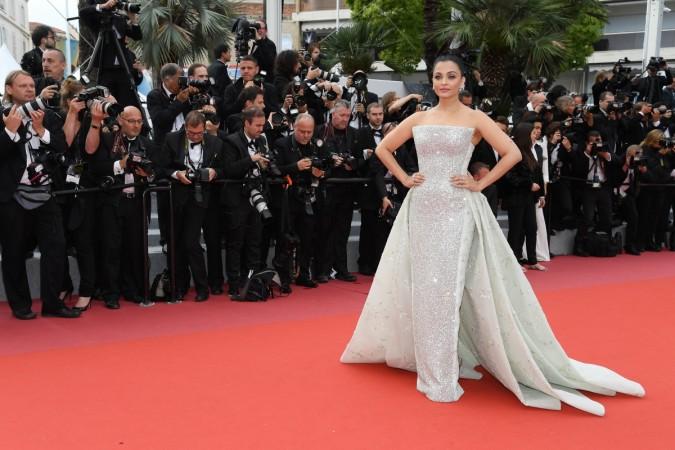 While these two outfits would have made her Cannes 2018 attendance more memorable, her failed debut on Instagram stole some limelight.
Prior to her 2018 Cannes Film Festival appearance, Aishwarya made her debut on Instagram. The Bollywood actress joined the social media platform under the handle "aishwaryaraibachchan_arb" and her fans were excited over it.
The actress started off on a wrong foot as her Instagram handle wasn't verified and fans found it difficult to figure out which is the right one. However, she soon attained the blue tick from the site and the word spread.
But despite this, it looks like Aishwarya is failing at making a mark on the social media platform. The actress chose to start off on an emotional note by sharing a picture from the day her daughter Aaradhya was born. The silhouette picture did not show Aishwarya's face clearly and given that the account wasn't verified, many assumed it was just another fan page.
She went on to share a picture of her Cannes 2018 dress material. She tried to fix things by sharing a picture from her stay at Cannes and before you know it, she went on a roll, sharing too many pictures.
And oh god! those all-caps texts. Someone needs to tell her when and why someone uses all-caps. While captioning pictures, the actress is seen using all caps. Honestly, it looks tacky and amateur. Maybe Aishwarya could have taken a lesson or two from her husband Abhishek Bachchan or father-in-law Amitabh Bachchan who are popular on Instagram and Twitter.
It is understandable that this is her first time on any social media platform but her social media team did a bad job in planning her debut. The hype surrounding Aishwarya's debut was not enough to get fans excited. Katrina Kaif and Aamir Khan's Instagram debut had more hype than that of Aishwarya.
Suggestion: Hire a better social media team, Aishwarya! We'd love to know what's happening with you but not in such a tacky way!