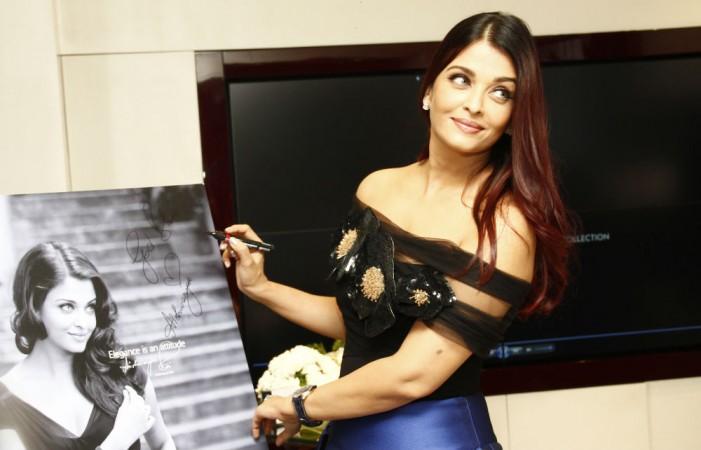 Last year the #metoo movement became a rage in across the globe giving many women the courage and voice to speak up against sexual harassment at workplace. Since then, women from various walks of life including actress have spoken openly about it. Many Bollywood celebrities too opened up about sexual harassment and a few also shared their traumatic experience.
The recent actress who spoke about this issue is Aishwarya Rai Bachchan. She, however, doesn't feel that sexual harassment just exist in the film industry but everywhere else.
In a recent interview with the Telegraph, during her visit to Sydney, Aishwarya said: "It has brought out a lot of conversation and sharing. The good thing is that people are talking. I don't think this needs to restrict itself to one part of the world. But this idea does not limit itself to show business or the film industry. It is people discussing it from all walks of life"
During the movement, Harvey Weinstein's alleged sexual assault on actresses made the news. There were also reports on how the former Miss World narrowly escaped Weinstein's sexual advances toward her.
Simone Sheffield, talent manager, was quoted in the report by variety.com as saying, "I use to manage Indian actress Aishwarya Rai. While dealing with Harvey I found it comical how hard he tried to get Aishwarya alone. But he was a pig... looked and acted like a big bully pig. He asked me to leave the meeting numerous times and I politely declined. When we were leaving his office, he cornered me and said, 'What do I have to do to get her alone?' I told him to kiss my black ass. When Ash and I returned to our hotel, I sent Harvey a steel pig trough filled with DIET COKE as a thank you gift for the meeting. Yes, we did do business and yes, he eventually threatened me. Told me I'd never work in this business, blah blah blah...what I said to him, I can't print. But you can be sure, I never gave him the opportunity to even breathe on my client."
Meanwhile, on the work front, Aishwarya's next is a comedy-drama Fanne Khan, where she plays the role of a singer. It is also rumored that she has given her nod to star in the remake of Woh Kaun Thi? (1964) that featured legendary actors Manoj Kumar and Sadhana, in lead roles. The actress would apparently romance Shahid Kapoor in the film.