Television czarina Ekta Kapoor is the latest celeb to speak about sexual harassment at the workplace that has been the talk of the town ever since Hollywood producer Harvey Weinstein's alleged sexual assault made headlines a few months ago.
Ekta shared her views on the sensitive issue on Mirror Now's show The Town Hall, which is hosted by journalist Barkha Dutt.
When asked if a Harvey Weinstein also exists in Bollywood, and if the #MeToo campaign has helped women share their story in the entertainment industry, Ekta said: "Well, I think there are Harvey Weinsteins in Bollywood, but there is probably an equal number of Harvey Weinsteins on the other side of the story, but people do not want to talk about that part."
"Yes, there are people in power like producers who use their power to take advantage of people, but at the same time there are people on the other side, like an actor or others who need the job, would also use their sexuality to get things done," IndiaTV.com quoted her as saying.
She added: "Therefore, I believe that predators should not be put in a box based on power. It is always not true that the person who does not have power is the victim. Citing an example, Ekta said: "Being a producer, on a personal level when I talk to my male counterparts, they said they were propositioned blatantly. Is that person not a predator?"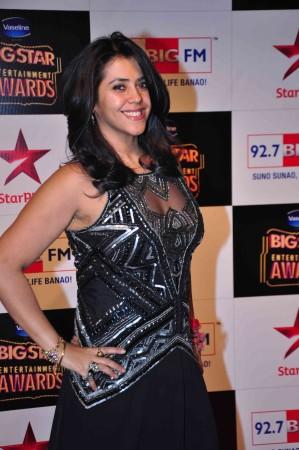 Citing an example, the producer said that if an actor hooked up with a producer and after a few days the producer didn't give a job to her because he wanted to keep his personal and professional life separate, it would be interpreted that the powerful person took advantage of the actor.
Earlier this month, Ekta's father Jeetendra was also accused of sexually harassing his relative, who filed a complaint against the actor 47 years after the alleged incident. The veteran actor, however, refuted the charges as baseless.
A few weeks ago, Mandira Bedi had also spoken on the topic. She had said that one can't blame a single person for casting couch. The other person is also willing to compromise to get to where they want to. Further, the actress asserted that although women in Bollywood have started speaking up on sexual exploitation, they need to name and shame those exploiting them.