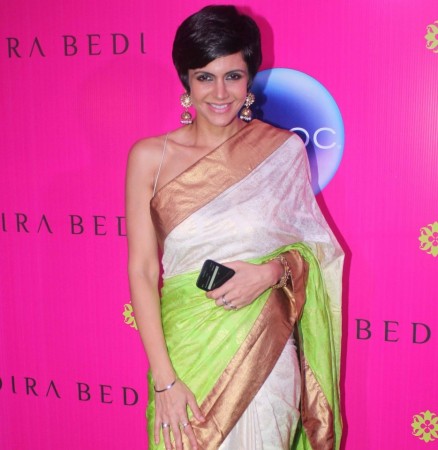 When Hollywood producer Harvey Weinstein's alleged sexual assault made headlines a few months ago, a large number of women from all across the world including a few Hollywood and Bollywood names came out in open to speak about their experiences of being sexually exploited at workplace and in their personal lives.
Actress Sruthi Hariharan on casting couch: 'You sure do need two hands to clap'
And the latest to speak about the sensitive issue is Mandira Bedi. The actress believes that casting couch is a two-way thing and one person can't be blamed for it.
Mandira, who rose to popularity with her debut TV show Shanti in 1994, has done quite a bit of TV anchoring and a few films including the recent release Vodka Diaries, told Hindustan Times, "In the 23 years that I have been here in this industry, I have not once been in a position where somebody has propositioned me or I found myself in a place where they're offering me good work in return for some favours."
She added that one can't blame a single person for casting couch. The other person is also willing to compromise to get to where they want to. "You can't put the blame squarely on one person. Casting couch is not just about one person who says 'come and compromise'. The other person is also willing to compromise. It's always a two-way street. People are willing to do whatever it takes to get to where they want to," she added.
Further, the actress asserted that although women in Bollywood have started speaking up on sexual exploitation, they need to name and shame those exploiting them. "I'm the kind of a person," she says, "who'd reveal that 'This person did this to me', but it hasn't happened to me. And those to whom it has happened — those who are not projecting themselves — must speak up," Mandira said.