Tripura chief minister Biplab Kumar Deb said Diana Hayden won the Miss World title because of fashion mafia
He called Aishwarya Rai Bachchan the Indian beauty and said she deserved to win the crown
Deb earlier said internet and satellite communication existed in Mahabharata days
In 1997, Diana Hayden made India proud when she was crowned Miss World, but Tripura chief minister Biplab Kumar Deb now believes that Hayden was not good enough to win the title. He, in fact, praised Aishwarya Rai Bachchan, who became Miss World in 1994, and said she has the essence of the beauty of Indian women.
Deb was in Agartala, capital of India's northeast state Tripura, to attend a workshop on handlooms when he made the remark and launched an attack on the fashion industry. He also took a jibe at women who are "foxed by marketing and advertisements".
He said that Hayden was crowned the winner in 1997 by "international fashion mafias" because of business reasons.
"Even Dayna Hayden got it (the world title). See, everyone is laughing. Tell me, was Diana Hayden supposed to get it? Aishwarya Rai got it. That's justified, because she carries the essence of the beauty of Indian women. Indian beauty is all about Goddess Laxmi, Goddess Saraswati... Diana Hayden does not fit to that class of beauty," Deb said, according to NDTV.
He then added that: "I am not opposing her though."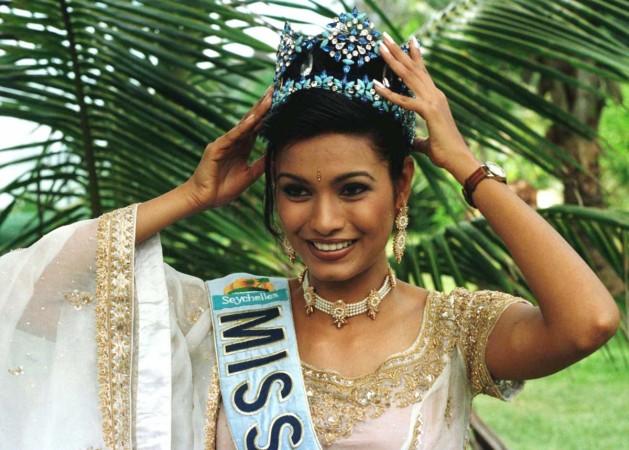 Deb said that there are no more Miss World winners from India because the jury of the beauty pageant has gone somewhere else. But he completely missed out the point that Miss World 2017 was Manushi Chillar from India's north Indian state of Haryana.
"International companies made prior plans to take over our Indian traditional products and consequently, we got Miss World from India five times. Any Indian contestant seemed to be able to take part in the Miss World contest and win the crown, even Diana Hayden got it. I am not criticising her but didn't find traits of Indian beauty in her," he said.
This is Deb's second such remark in a week. Earlier, he became a butt of jokes on Twitter when he said that internet and satellite communication had existed in the days of Mahabharata.
"Internet and satellite communication had existed in the days of Mahabharata. How could Sanjaya (the charioteer of King Dhritarashtra) give a detailed account and description to the blind king about the battle of Kurukshetra? Deb said during the workshop, according to ANI.