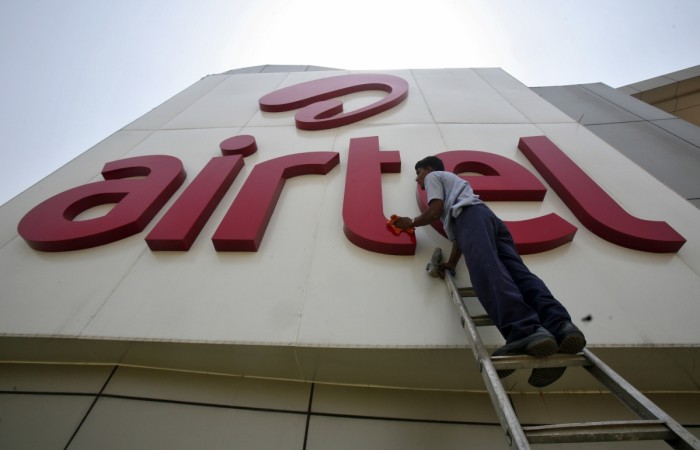 Leading network carrier Airtel has launched new affordable data packs in India, further intensifying its battle with the new entrant, Reliance Jio, which is accused of offering a predatory free welcome offer.
Airtel customers can now enjoy 10 GB 4G data for just Rs 249 with any new 4G handset they purchase. With Rs 249 recharge, 1 GB data will be instantly credited to the customer's account and the additional 9 GB data can be claimed by customers by sending the SMS 4G Offer to 52141.
For existing subscribers, Airtel is offering special 4G prepaid pack for Rs 1,495 with free unlimited 4G data for 90 days.
This is a pretty good deal compared to Reliance Jio. Though it offers free SIM with unlimited internet data as well as free local and STD calls until the end of December, Reliance Jio users will only be able to enjoy high-speed internet for 4GB data per day, and post exhaustion, the speed will be reduced to 128kbps.
Users can also choose the Rs 1,494 prepaid pack and avail 6GB 4G data upfront and get 1GB 4G at discounted rate of Rs 51 for the next 12 months.
For postpaid subscribers, Airtel has launched Infinity plans with a starting price of Rs 1,199 that will offer 4G data with unlimited voice calls for STD, local and on-roaming calls.
Besides launching the new data packs, Airtel has also extended the 4G network coverage to Gujarat. With the announcement, Airtel 4G is now available in 17 circles across India. It was offered first in Kolkata in 2012.
Also read: Airtel vs Reliance Jio: Top telecom player launches new international roaming packs with free unlimited incoming calls and SMSs
"We are delighted to launch our 4G services in Gujarat during the auspicious festival of Navratri starting with Ahmedabad. Customers in Ahmedabad can now look forward to a superlative smartphone experience with Airtel 4G. We invite our valuable customers to upgrade to Airtel 4G at no additional cost with our fascinating plans for pre-paid, post-paid & devices and be a part of India's widest 4G network," Murthy Chaganti, CEO – Gujarat, Bharti Airtel Limited, said in a statement.
Also read: Airtel vs Reliance Jio: Top network carrier launches unlimited 4G data plan to counter rival's welcome offer