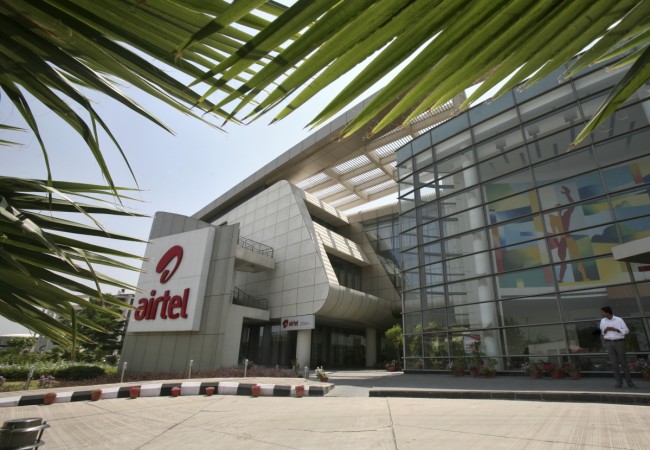 Leading network carrier, Airtel has launched another lucrative International tariff plan, further intensifying its battle with the new debutant Reliance Jio's predatory free trial offer.
Airtel's new International Roaming (IR) pack offers free incoming, SMSs and limited time free out-going calls. This move by Airtel is a masterstroke to retain its subscribers, as it offsets the Reliance Jio's welcome offer, which charges premium fees for overseas calls and texting service.
Airtel IR packs come with validity options of one day and 30 days. Depending on the country, it will range from Rs. 499 to Rs. 4,999. Post the exhaustion of pack's data and calling minutes, people will be charged Rs. 3 per MB and all calls (post free minutes) to India & within local within destination will be charged at Rs. 3 per minute.[Complete tariff chart below]
The company also has plans to bring a new 10 days pack by mid-October to provide added option to customers.
Also read: Reliance Jio 4G service in India; Where to get new SIM, tariff plans [everything you need to know]
"The new roaming packs are in line with our commitment to provide our customers a seamless international roaming experience and great value. The number of Indians traveling overseas for leisure and business is growing rapidly and our new IR packs ensure that customers get no bill shocks and have the convenience of always keeping their phones switched on, wherever they are," Ajai Puri, Director – Operations (India & South Asia), Bharti Airtel said in a statement.
Airtel's New IR Packs:
Country
US & Canada
UK
Singapore
UAE
Pack Rental
RS. 4999
Rs.649
Rs.4999
Rs.649
Rs.2499
Rs.499
Rs.3999
Rs.649
Incoming calls
Free
Free
Free
Free
Free
Free
400
100
Data
3GB
300 MB
3GB
300 MB
3GB
300 MB
3GB
300MB
Free mins. to India
400
100
400
100
400
100
400
100
SMS – India
Free
Free
Free
Free
Free
Free
Free
Free
Data – post pack benefits(Rs/MB)
3
3
3
3
3
3
3
3
Outgoing – India (Rs/min)
3
3
3
3
3
3
10
10
Outgoing – Local (Rs/min)
3
3
3
3
3
3
10
10
Validity (days)
30
1
30
1
30
1
30
1