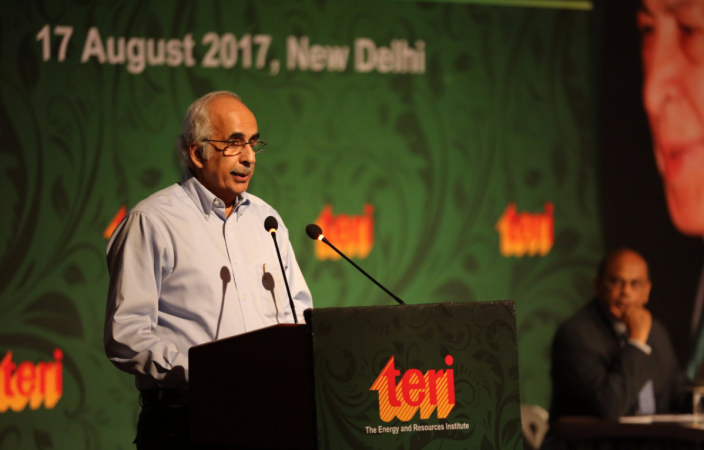 The chairman of the National Stock Exchange (NSE), Ashok Chawla, resigned from his post on Friday after the Central Bureau of Investigation (CBI) got the centre's consent to prosecute him over the alleged Aircel-maxis case.
Chawla, the former finance secretary to the central government, had also resigned as Yes Bank's chairman after the CBI named him in a chargesheet last year.
The NSE said in a statement that, "Ashok Chawla has resigned as Public Interest Director/ Chairman of the Board of Directors of the National Stock Exchange of India Ltd (NSE) with immediate effect in the light of recent legal developments."
The Securities and Exchange Board of India (SEBI) has been investigating the alleged failure in high-frequency trading offered through the stock exchange's co-location facility.
It was alleged that some brokers had unfair access to the exchange's co-location facility and a probe was being conducted on the matter.
However, NSE did not provide further details on the incident while making the announcement on Friday.
Chawla is accused in the case along with former Union Finance Minister and Congress leader P Chidambaram and his son Karti Chidambaram.
Chawla had served as the chairperson of the Competition Commission of India (CCI) and Civil Aviation secretary among many other titles.
The CBI has received government sanctions to prosecute five people including Chawla and other serving and non-serving bureaucrats, who are accused in the Aircel-Maxis case.
The other accused are Ashok Jha, Kumar Sanjay Krishna, Dipak Kumar Singh, and Ram Sharan. Of the five accused in the case, two have retired while three are working with several government departments.