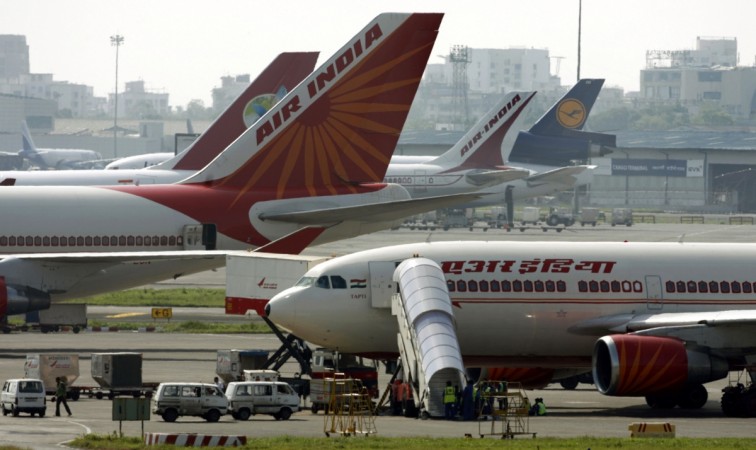 The debt-ridden state-owned airline finally received a loan worth Rs 1,500 crore from Bank of India to meet urgent working capital needs. This is the second time in the recent months the carrier has received loans from a public sector lender, PTI reported.
Earlier in October, Air India put out a requirement for government guarantee-backed Rs 1,500 crore short-term loans to meet urgent working capital requirements. The company then said that tenure of the loan will be one year and the amount proposed will be drawn in two or three tranches.
The loan was required as part of efforts to revive the ailing carrier, which has a debt burden of more than Rs 50,000 crore.
The disinvestment-bound national airline is facing some serious headwinds with only IndiGo showing interest in buying the international business of the carrier that has huge debt in its book and also roadblocks in selling non-core assets.
Experts estimate that around Rs 30,000 crore of working capital debt needs to be written off for potential buyers to consider acquiring the airline. However, writing off the Rs 30,000 crore debts will lead to serious financial implications.
The central government is currently at the final stage to decide the contours of the company's strategic disinvestment. Air India is surviving on taxpayers' money under the bailout package extended by the previous UPA government in 2012, reported the news agency.
Prior to this loan, back in September, the airline had borrowed around Rs 3,250 crore as short tenure loans from two lenders—IndusInd Bank and Punjab National Bank.
In nearly three months, at least two public sector lenders—Bank of India and Punjab National Bank—have provided loans to the airline to keep it afloat.
As part of the turnaround plan, and to continue with the operation the national carrier is to receive as much as Rs 30,231 crore from the government over a 10-year period subject to meeting certain performance thresholds, according to the report.