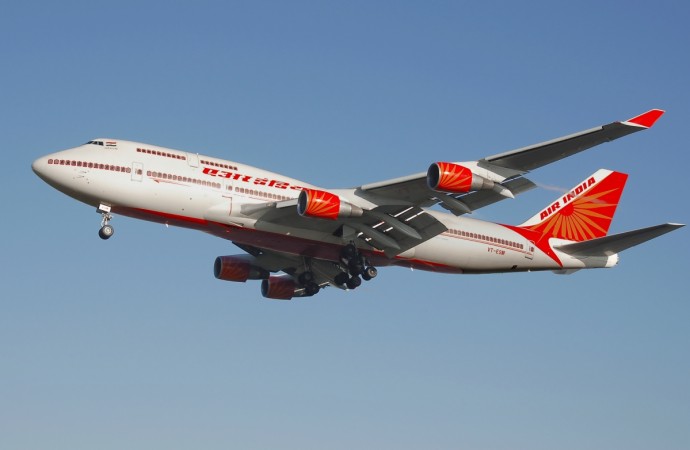 Air India made its flight from Britain to India on Tuesday (February 20) a memorable one for the passengers by surprising them with a bhangra performance minutes before the take-off. The celebration, replete with dhol players and bhangra moves, was organized to mark the occasion of the first direct flight between Amritsar and Birmingham in eight years.
The video of the performance was posted on Facebook by musician group Dhol Blasters, who put up the cheerful performance onboard. It shows the passengers clapping and enjoying the bhangra rhythms.
"The terminal came alive [on Tuesday] with Indian drummers and dancers weaving their way through passengers who were joined by members of Parliament, business leaders and members of the Sikh UK community," said a Birmingham Airport statement.
Air India's non-stop flights connecting Amritsar in India and Birmingham in England have resumed after eight years, giving a reason for the passengers to rejoice.
The infectious energy of the performers soon spread to the crowd, who indeed had a memorable send-off on their journey. The dhol players, in black and pink sequined clothes, were high on energy and Punjabi spirit.
At the end of the performance, the dhol player shouted out the Sikh religious saying, "Jo bole so nihaal, sat sri akal," which when roughly translated means "Blessed is the person who says 'God is Truth'."
The Air India flights from Amritsar to Birmingham will ply twice a week and started operation from February 20. The airline is also offering direct flights between Delhi and Australia's Sydney or Melbourne.
Watch the video: