Samsung Electronics on Tuesday showcased its latest updates to software and services, including its new generative artificial intelligence (AI) model, Samsung Gauss, at an annual tech conference.
At the Samsung Developer Conference (SDC) Korea 2023 in Seoul, the South Korean tech giant introduced Samsung Gauss and its three sub-models -- Gauss Language, Gauss Code and Gauss Image -- with plans to integrate it into products to improve consumer experience.
Samsung Gauss, unveiled at the company's AI event last week, is aimed at enhancing the work efficiency of workers by facilitating tasks, such as composing emails, summarising documents and translating content, reports Yonhap news agency.
The AI model is expected to be implemented in Samsung's upcoming smartphones and tablets, including the Galaxy S24.
"Beyond simply understanding and generating language, Samsung Gauss will maximize user-device interaction, and provide a more intuitive and natural user experience," Lee Joo-hyung from Samsung Research's Global AI Center said in a keynote speech.
Galaxy UI features
"With this technology, we expect users to have a more convenient and personalized experience, and to do more creative things with our devices," he added.
Samsung also presented advanced research technologies and customer experience improvements, including data intelligence based on knowledge graphs, mobile Galaxy UI features, the evolution of the Tizen platform and enhanced connectivity experiences for Tizen-based screen products.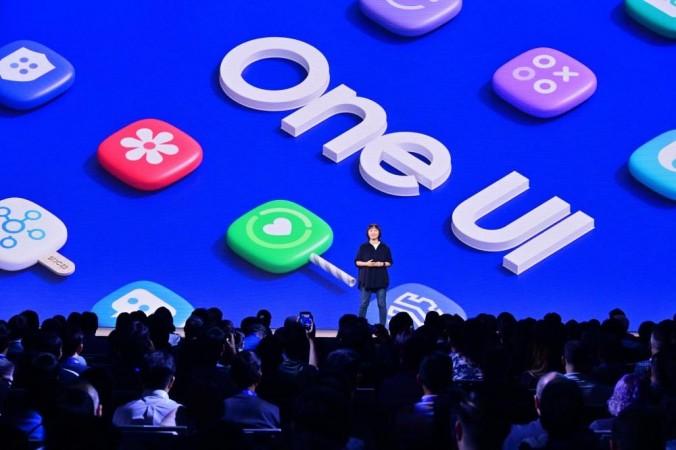 Topics like threats and opportunities of AI on software security and Samsung's open source activities for technological innovation were also discussed during the two-day event.
The SDC, which started in 2014, is an annual event that brings thousands of developers, content creators and designers to discuss future technologies and services. Samsung has been also unveiling its upcoming technologies and software visions at the event.
(With inputs from IANS)