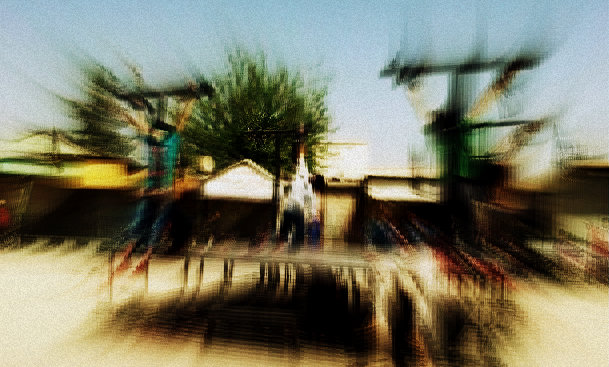 Mere days before the Muslims' most auspicious festival, Eid al-Fitr, the Islamic State (Isis) militants have crucified 12 people, including two chidren in Syria, who reportedly failed to observe the Ramadan fast.
According to the UK-based Syrian Observatory for Human Rights, four men arrested by the Isis religous police were crucified in Deir-Ezzor province for failing to fast during the holy month.
Since the start of Ramadan, the Isis has imposed strict fasting rules and has been punishing those violating it with crucifixion and public lashing.
In a similar incident recently, the Isis had crucified eight civilians, including two children, in the city of al-Mayadin. A video released from Iraq showed several men crucified in public for the crime of eating during daylight hours.
The video, shot in Fallujah, showed crucified men with signs on their necks, that detailed how they broke rules by eating before the sunset during Ramadan, The Independent reported.
Isis, which takes much of its radical dictates from Wahhabi Islam, shocked hundreds of residents of Mosul, Iraq earlier this week by imposing a ban on festivities and special prayers for Eid-al-Fitr. It claimed that since the practice was not a part of early Islam during the Prophet's time, there is no need for it now.
Eid-al-Fitr, also called 'Feast of Breaking the Fast', is an important religious occasion celebrated by Muslims worldwide. [When is Eid al Fitr 2015? On 17 July in Most Muslim Countries, Say Moon-Sighting Bodies; Likely on Saturday in India]
During the holy month of Ramadan, Muslims are decreed as per Quran to fast and spend time in prayers. After almost 30 days of fasting, Muslims observe Eid-al-Fitr as a day to celebrate and thank Allah for the holy month of Ramadan.
Eid al-Fitr 2015: Eid Mubaarak Messages and Greetings You Can Share on Whatsapp and Facebook
When is Eid al Fitr 2015? Saudi Arabia to Look for Crescent Moon on Thursday to Celebrate Eid on Friday