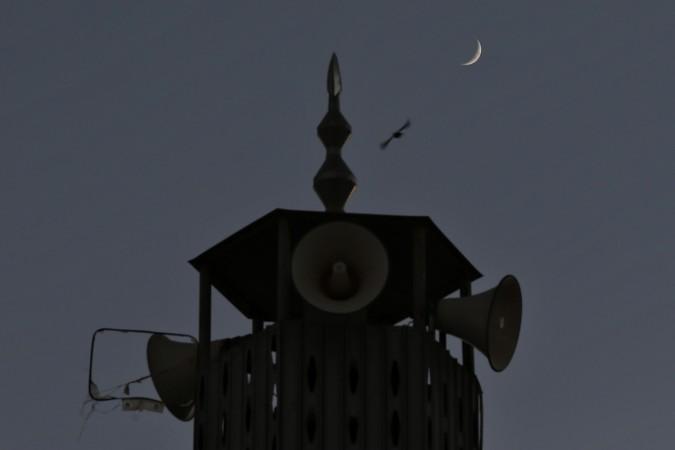 UPDATE: Eid al Fitr will be observed on Friday in Saudi Arabia, the United Arab Emirates (UAE) ad other Muslim nations, while Muslims in India will celebrate the festival, where it is referred to as Eid ul Fitr, on Saturday.
Eid Mubaarak: Eid al Fitr 2015 Prayers on Friday After Moon Sighting
ORIGINAL STORY
Eid Al Fitr is likely to fall on 17 July this year in most Muslim countries, moon-sighting organisations have said, as Muslims prepare to mark the end of the holy month of Ramadan.
The end of Ramadan, as its beginning, is signalled by the sighting of the moon, which varies across countries.
Saudi Arabia to Look for Crescent Moon on Thursday to Celebrate Eid on Friday
The Islamic Crescent Observation Project (ICOP) has said that Eid Al Fitr 2015 (Hijri year 1436) will be on Friday, 17 July in UAE and other Muslim countries as per its astronimcal calculations, UAE's state media has said, according to Gulf News.
The moon-sighting body said that the new moon of Shawwal is likely to be seen on 16 July, Thursday.
The Sharjah Planetarium, another moon-sighting body, also had similar astronimcal forecasts, stating that Eid al Fitr in the Gulf will be on Friday, Emirates 24/7 News reported.
Muslims in many nations such as the United States and the United Kingdom usually follow announcements of moon-sighting in Saudi Arabia, and are thus likely to celebrate Eid al Fitr on the same day.
The Fiqh Council of North America has also made astronomical calculations to state that Eid al fitr will fall on Friday, 17 July.
In India, however, Eid al-fitr, which is usually referred to as Eid ul-Fitr, is likely to fall on 18 July, Saturday, depending on the sighting of the moon, Imam Umer Ahmed Ilyasi, chief imam of the All India Imam Organisation told IBTimes India.
Ramadan began in most Muslim countries and other nations such as the United States and the UK on 18 June, while in India and Pakistan, Ramzan began on 19 June.
Eid al-Fitr, which means the 'festival of breaking the fast', will bring the end of strict fasting observed by Muslims across the world over the last month, during which they abstained from eating or drinking between dawn and dusk.
On Eid al-fitr, or Eid ul-Fitr, Muslims wake up before sunrise, usually eat dates for breakfast, and then visit mosques for special prayers.
Eid Mubaarak: Eid al Fitr 2015 Prayers on Friday After Moon Sighting