Indian IT professionals are not just having a tough time in the US, now other countries, including the UK, Australia and Canada, are also seeking visa curbs for Indian engineers and also obscure rules that are open to interpretation by local authorities.
The government has started showing signs of troubles, many of which are against the commitments given by the countries at the World Trade Organisation or in trade agreements with India. A Nasscom study has brought out that there is no match between the commitments given and the visa issued, the Times of India reported.
India, however, is trying to push for a permanent trade agreement for facilitation in services. It is also seeking for liberal rules in Association of South East Asian Nations (ASEAN) and other countries like China, Australia and New Zealand under the regional Comprehensive Economic Partnership Agreement (CEPA), which will make one of the world's biggest free trade areas.
But, despite the government's effort, these countries are unwilling to ease the rules. Besides they are also seeking tax cuts for goods that are imported to India.
Indian IT professionals' future crackdown
Earlier in the year, after Donald Trump stepped into power as the President of the US, his bullish comments like "Buy American, Hire American" had led to a decline in the number of Indians in the US as they have been looking to return home. For the first time in five years, the US Citizenship and Immigration Services (USCIS) saw a decline in the number of H-1B applicants.
At the same time, the number of Indians in the US searching for jobs in India surged more than 10 times between December 2016 and March 2017, according to research firm Deloitte. In the last month of 2016, over 600 US-based Indians were looking for jobs in India. By the end of March 2017, the number surged to more than 7,000.
Trump's crackdown on immigration also included restrictions on H1-B visas, which India's IT companies use to send thousands of highly-skilled workers to the US every year. This crackdown has led to an uncertain future of engineers working in the US and the potential aspirants too.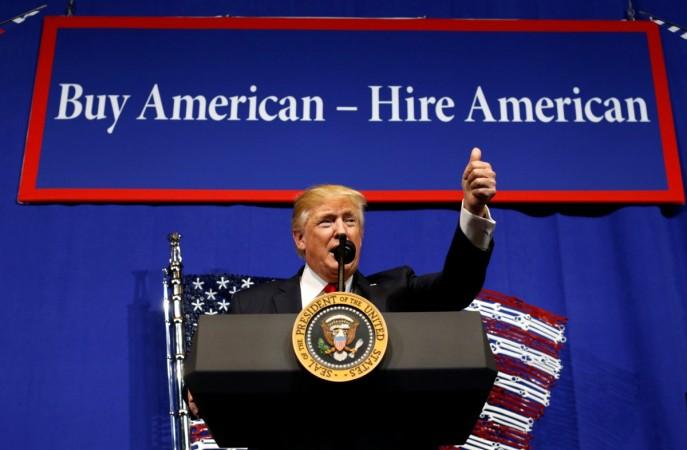 At least 30,000 Indian software employees currently working in the United Kingdom (UK) will also not have their work permits renewed, according to India's National Association of Software and Services Companies.
In April, even Singapore had quietly blocked visas for Indian IT workers and Indian companies were asked to hire more local talent in Singapore. The move led to a fall of visa approvals for Indians and was in violation of the CECA trade pact.
Indian IT companies like HCL, Tata Consultancy Services (TCS), Cognizant, Wipro, Infosys and L&T Infotech, all have operational presence in Singapore.
"All Indian companies have received communication on fair consideration, which basically means hiring local people," Nasscom's president R Chandrashekhar had said.
In recent years, Singapore has become very strict and emerged as a country to oppose foreign professionals to work in their country as local citizens' face a tough competition.
Now, more countries like Canada and Australia are planning to curb foreign workers. If the trend continues, it will be a serious threat for Indian IT professionals and will spill water in their dreams of working in foreign zones to earn more money and have more industry exposure.