Women from Thailand are increasingly winding up in India, being trafficked for prostitution and ending up as sex slaves in mushrooming massage parlours across the country.
Thai girls and women — especially from rural areas and poorer economic backgrounds — are often entrapped by touts and pimps with dreams of a better life and trafficked to foreign countries. Several such cases have surfaced in the past couple of years in developed countries like the US, Japan and Taiwan.
However, with crackdowns taking place in those countries, the traffickers seem to have turned to India as well, where a booming economy is giving rise to more disposable income for a younger generation to spend on luxuries.
One of these novelty luxuries for males is massage parlours run by "Oriental" women. Many of the trafficked Thai women are ending up sequestered as sex slaves in illegal variants of such massage joints.
Trafficked to India
"The demand for Thai masseurs is high in India as girls from Thailand are considered high profile for their fair skin," Save the Children India programme director Jyoti Nale told the Thomson Reuters Foundation.
As many as 40 Thai women — 10 of them in a single raid in Pune in the month of July — have been rescued from massage parlours across India this year alone.
"Girls rescued in raids are usually from different Indian states and neighbouring countries. But if all the girls in one rescue are from Thailand, it means there are many more (working in India)," Nale explained.
"This is the first time we have seen this trend," said Police Inspector Sanjay Patil. He heads the anti-human trafficking unit in Pune, and conducted the aforementioned July raid.
Then older "trend" had been women smuggled in from Nepal and Bangladesh to be employed in the flesh trade in India. These would include grossly underage girls, who would be given hormone injections to not only induce puberty but also to make them appear old enough to seem like adults.
Global crackdown
There has already been a global crackdown on trafficking of Thai women to be used in the flesh trade. For example, last October the US had conducted an operation that led to "more than a dozen people" being arrested.
They had been accused of "running an international sex-trafficking ring that held hundreds of Thai women trapped in debt bondage across the United States," according to a Reuters report.
"They promised women in Thailand a chance at the American dream, but instead exploited them, coerced them and forced them to live a nightmare," US attorney for the district of Minnesota, Andrew Luger, had said in a statement back then.
In more recent times, Thai women have also been found involved in a prostitution ring run out of a hotel in Taiwan. There is a heavy presence of them in Japan as well, where they are trafficked with dreams of having a much better standard of life.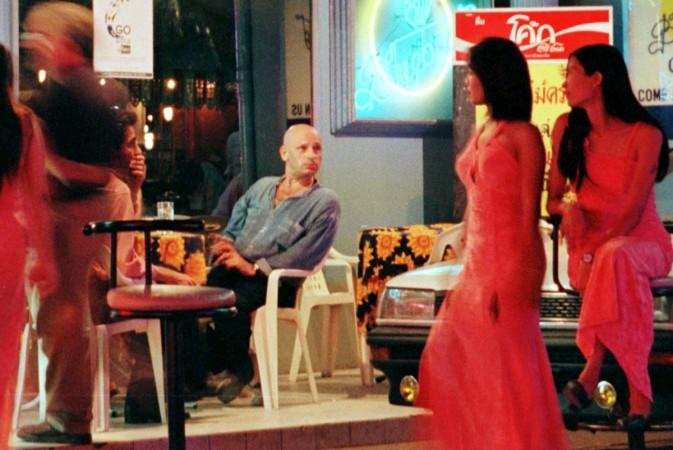 The poverty link
One of the biggest drivers of sex-trafficking in Thailand seems to be poverty. According to the Basic Statistics 2017 report of the Asian Development Bank, more than one in 10 people live below the national poverty line in the country.
The situation there is so dire that the same report says as many as 11 children out of every 1,000 in the country do not live to see their first birthday.
Under such circumstances, it is no surprise that hundreds of housands of Thai women are trafficked out to other countries every year. And India is becoming a preferred destination because they can earn double the $9 they would have earned had they been working only in Thailand.